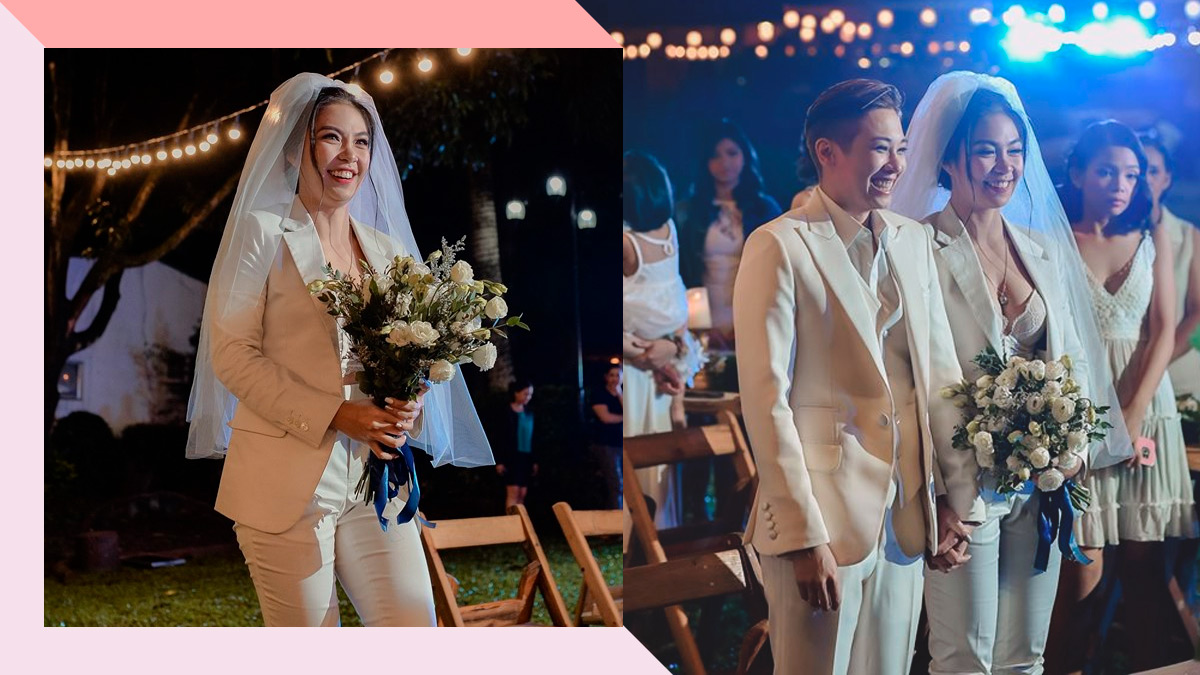 Couple Alex Montemayor and Alex Moreno (yup, they share the same name!) caught the hearts of many when their wedding photos were shared on Facebook last October 4. 
The couple, who has been together for five years, said their "I Dos" in elegant white suits. Moreno simply added a romantic spin to her bridal suit, wearing a white lace crop top underneath her blazer. 
ADVERTISEMENT - CONTINUE READING BELOW
CONTINUE READING BELOW
Recommended Videos
According to Montemayor, they wanted the nuptial to be a reflection of their relationship: "easy and casual." She added, "We [also went for an] a white [motif] because it's clean and pure. Simple yet elegant. It's also easy because most people own white clothes..." Hence, everyone came dressed in their own white attires, which gave the entire affair a unified feel. 
Montemayor, who is in her late 30s, shared a piece for 30-something women who are single: "Don't be afraid to live life single, and at the same time, don't be afraid to put yourself out there." 
The bassist of all-female, all-Filipino rock band General Luna recalled, "I know [how] hard [it is to get] flack from the old-school side of every family, who thinks that something is wrong with you when you're not in a relationship or when you don't have any children by 30...
"At 29, I actually felt down about it. [But] at 31, I met Moreno, who was only 20 then. I felt like we were growing together. [My] 30s feels like [my] 20s, only I [didn't] feel as lost, bewildered, or out of place."
ADVERTISEMENT - CONTINUE READING BELOW
She continued, "Moreno helped me feel less jaded about life and love. She's also helped me discover new talents and goals. So for me, I feel like it's never too late [to find love.]" 
Comments
Load More Stories