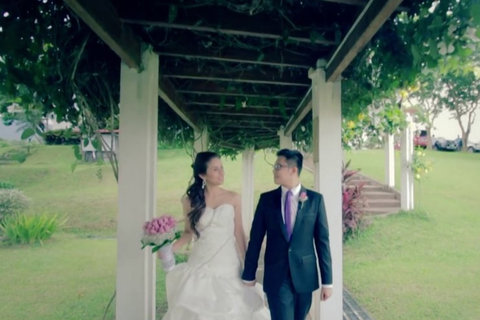 Amidst the rural town of Lucban in Quezon, Kat and Jet said their heartfelt "I do's" in an intimate ceremony attended by their closest friends and family. Details that came in different shades of violet offered a lovely scene at the couple's grand destination gathering.
Dreamechanics Event Films was the lucky team to have captured the lovely couple's special day in video. The couple's timeless love took center stage through heartwarming scenes that were pieced together in the short film. Moreover, the couple's heartwarming love story was retold in a seamless fashion through complementing dialogues and scenes sewn together.
Marie Hines' song Perfect Kiss and Colbie Caillat's hit Brighter Than the Sun reflected the mood of the video. The beat of the songs mirrored the cheery atmosphere of the couple's wedding day.

Comments
Load More Stories