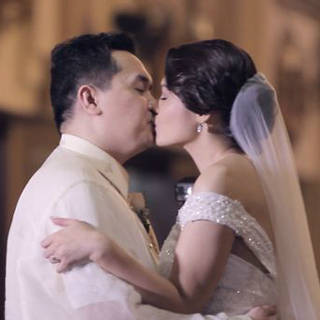 Marielle and McKoy have been with each other since they were in high school, and so they looked forward to their wedding day with much anticipation. When the big day finally arrived, it was evident that the two were at their happiest.
To complement the couple's emotions, their videographers from Zoombox Wedding Videos came up with a fun same-day-edit video. The output featured Jason Zerbin's New Earth, an upbeat track that mirrored the happy feelings of Marielle and McKoy.
The video also captured the couple's special moments in moving pictures, and it helped that Marielle and McKoy were comfortable with their videographers. Shares the groom, "The team was very pleasant and easy to get along with. We didn't feel awkward while they were covering our big day. As a result, all came out naturally."

McKoy and Marielle Same Day Edit from Zoombox Wedding Videos on Vimeo.
ADVERTISEMENT - CONTINUE READING BELOW
CONTINUE READING BELOW
Recommended Videos
Load More Stories