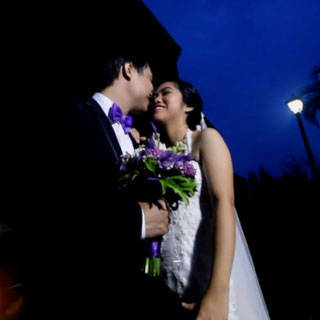 Jo Anne and Arnold wanted a wedding that represented them as a couple, and so they filled their affair with details that held special meanings to them. Among their handpicked details was the song for their same day edit (SDE) video. "We chose the song Your Universe because of the line, 'I'll always be the lucky one.' We're both lucky to have found each other, and we consider ourselves to be the best team for the past 10 years [we've been together]," shares Jo Anne.
The couple gave special instructions to their videographers from 30 Frames Per Second. Jo Anne says, "We wanted the beginning to be a bit different, and focused on [our] families. [There were to be] no vocal soundbites, except for the vows and message from our priest. The rest, we left it up to 30 Frames Per Second."
Jo Anne and Arnold didn't have much trouble getting comfy in front of the camera, and they share a tip for other couples: "Just be yourself, enjoy, and smile!"