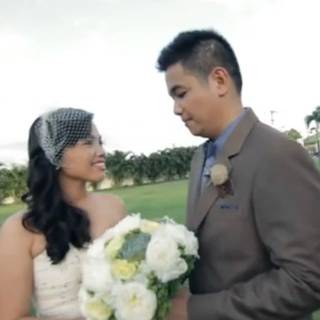 Dei and Peejay had a laid-back wedding, which featured a coffee-inspired theme. The two decided to do away with a lavish celebration, since they wanted to focus on preparing for their lives ahead as a married couple. Their decision to make their wedding simple didn't make their big day any less heartwarming.
The couple turned to Stephen Prado of Stephen Wedding Film to do their same-day-edit video. The output captured the candid moments as little stories of the day unfolded. Parachute's All That I Am accompanied the moving pictures, charging the clips with emotion. In the end, the couple's wedding video would allow them to look back on the happy day that they became husband and wife.

Peejay and Dei from Stephen Wedding Film on Vimeo.
Comments
Load More Stories