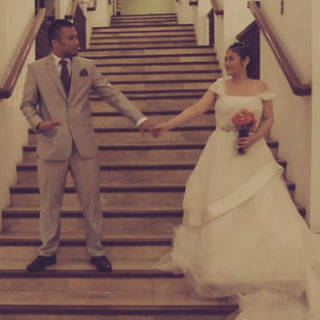 Che and PJ planned a "vibrant, spontaneous, and feel-good" celebration, and they wanted their wedding video to tell the day's story by having that same energy. They chose Coldplay's Every Teardrop is A Waterfall as the song for their SDE (same-day-edit) video.
The couple worked with videographer Jake Olaso to come up with the video they wanted. Che says she had specific instructions for Jake: she wanted that the invited guests who were unable to come to the wedding would wish they had come when they saw the video. "And we just told Jake we wanted everything to be natural," she says.

The bride says that the video perfectly reflected their personalities. She shares, "The videos showed how we really are as a couple, and it was like we were just playing around with the videographer. It was a great experience working with Jake Olaso--we were comfortable with him because he's such a nice guy. [We felt] no stress, parang high school project lang yung ginagawa namin."