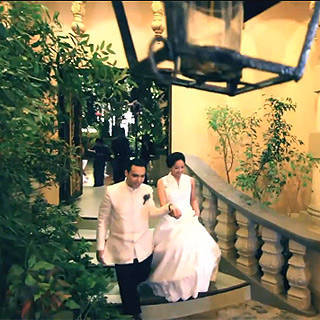 Carla and Rainier got married in December, and their wedding was a happy event for friends and family. "Everything was in positive vibes, and everybody was enjoying the event. The Christmas season helped the mood of the wedding to be happy and positive," shares the bride.

To capture their special day in a video, the couple turned to videographer Derek Yee. Carla and Rainier's video featured Christina Perri's A Thousand Years, which mirrored the couple's constant love.

Carla and Rainier just gave minimal instructions to their videographer, and just let Derek Yee do his magic. "We just told them to do what they know is best for our wedding," Carla says. She adds, "It's very difficult to be in front of the camera, but just trust and follow your videographer." By doing just that, the couple got a video that best captured their candid emotions.