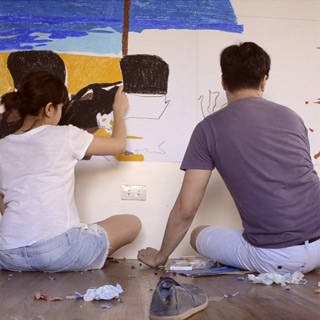 Faye and Yayo wanted to announce their wedding date in a unique way, and so they came up with a time-lapse video. The bride was hands-on with the couple's wedding preparations, but the groom took the reins when they were looking for a song for their save-the-date video. He picked a song from Kings of Convenience, Misread. The song's laid-back feel complemented the video. Not minding the cameras, the couple let their chemistry come through as they shot the clips.

The video featured Faye and Yayo drawing with oil pastels on a wall, and the picture took them hours to finish. Their effort, however, proved to be worth it, as their video exuded a fun and casual vibe.

Faye and Yayo SaveTD from Unbox Studio on Vimeo.
Comments
Load More Stories