As a spectacular ephemeral event, it's a well-known fact that most weddings cost a fortune to mount. Newlyweds Airene Cabatania and Jonathan Iwayan Jr., however, were more concerned about their celebration's impact on the environment than anything else. "'Refuse what you don't need. Reduce what you need'. That made me come up with the idea when we finally decided to marry, to create an eco-friendly wedding," Airene tells Preview. The result? A wedding made up of dominantly biodegradable, recycled, and reusable materials, effectively cutting their costs as well in the process.
ADVERTISEMENT - CONTINUE READING BELOW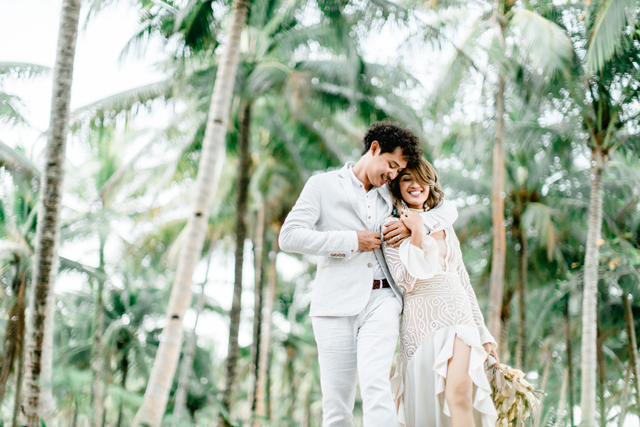 Held at a beach in Siargao, their event's decor came from discarded scraps around the area. "For the centerpiece, we gathered some dried plants along the beach and nearby forest," Airene reveals. Among the retrieved plants included coconut inflorescence, nipa palm fruits, ipil-ipil flowers, unknown wild grass, and seashells. Subsequently, Airene kept her bridal bouquet quaint with ipil-ipil and butterfly plants also picked up from their wedding location.
"Everything was DIY. We did not hire an event stylist to do the decorations. Doing so gave us a sense of fulfillment by being creative," Airene says. "[It was] quite hard though considering our goal towards an eco-friendly event. Everything had been taken into consideration if it's ethical, biodegradable, low-cost, and functional. From the cloth, which are organic linen, 100% cotton, and pure silk, the native baskets and carpets sourced from local weavers in Cebu, and the chairs that were made of bamboo and canvas by my husband's family."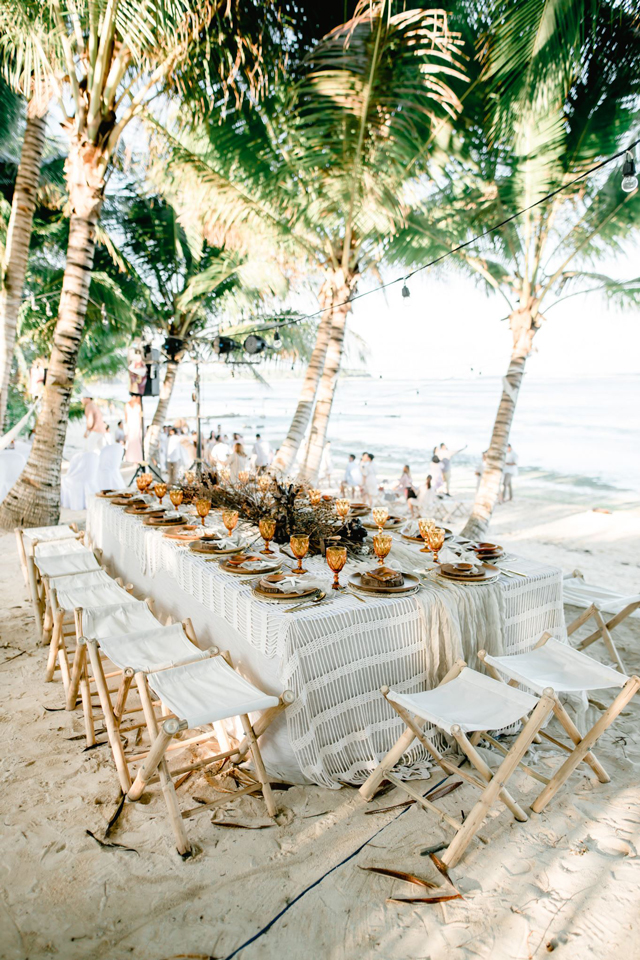 ADVERTISEMENT - CONTINUE READING BELOW
To complete their sustainable rustic nuptials by the seaside, the couple decorated their wedding cake with discarded dried flowers, and opted for string lights made with low consumption light bulbs for the reception. As for their dinner set up, tables were covered with reused macramé, charger plates from a local native market, and rented dinner plates made of recycled wood.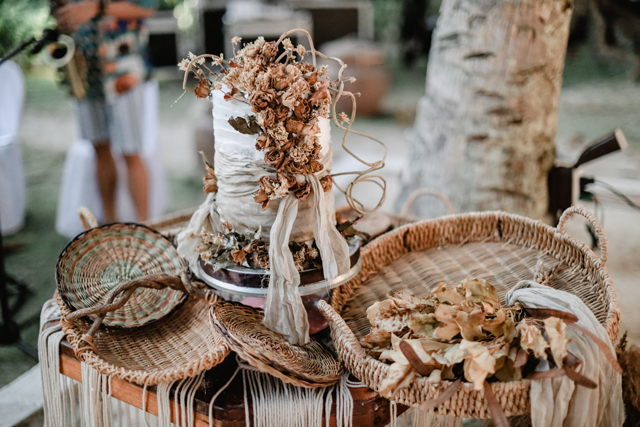 ADVERTISEMENT - CONTINUE READING BELOW
Scroll through below to see more of this eco-friendly wedding.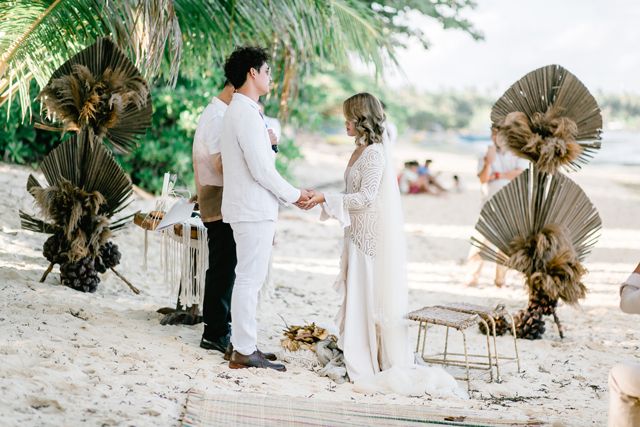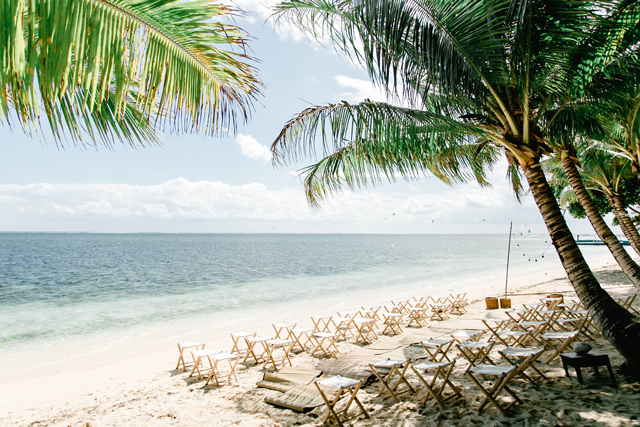 ADVERTISEMENT - CONTINUE READING BELOW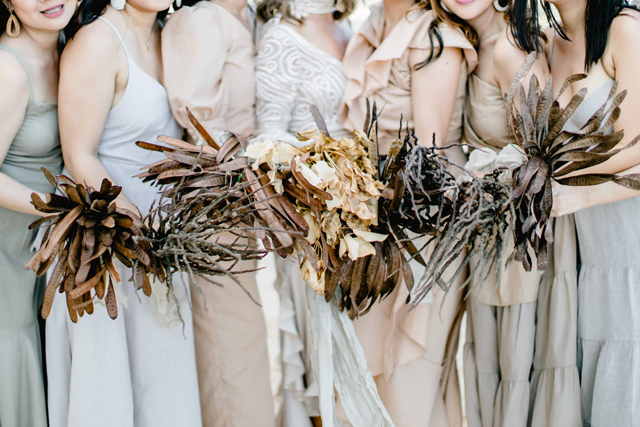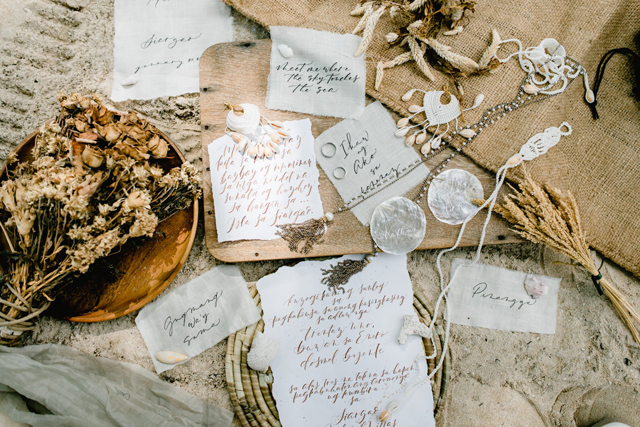 ADVERTISEMENT - CONTINUE READING BELOW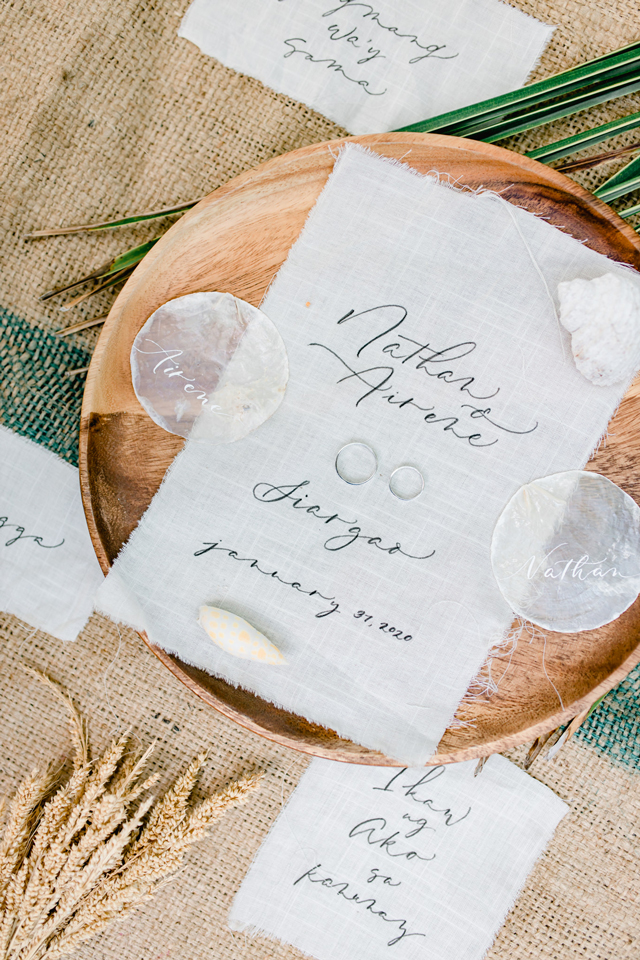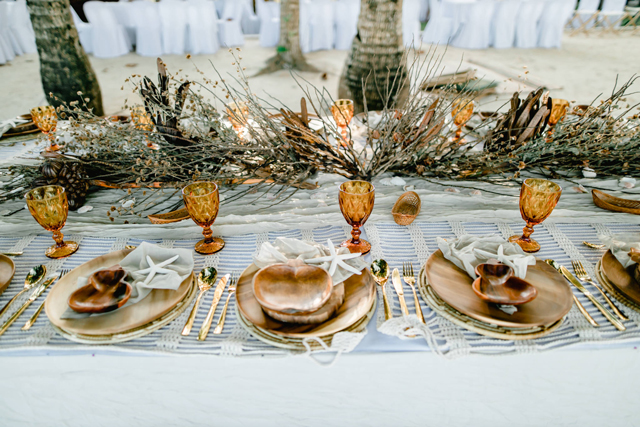 ADVERTISEMENT - CONTINUE READING BELOW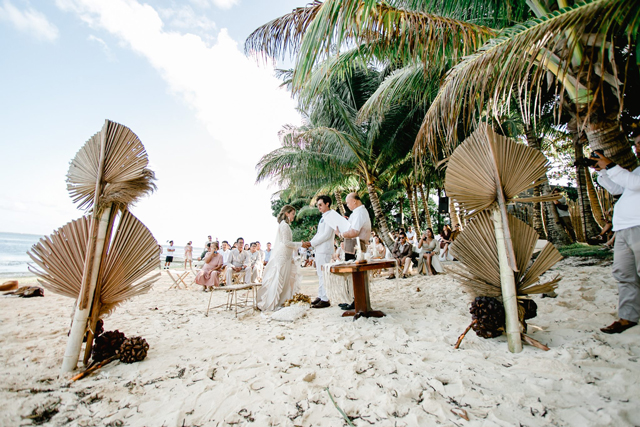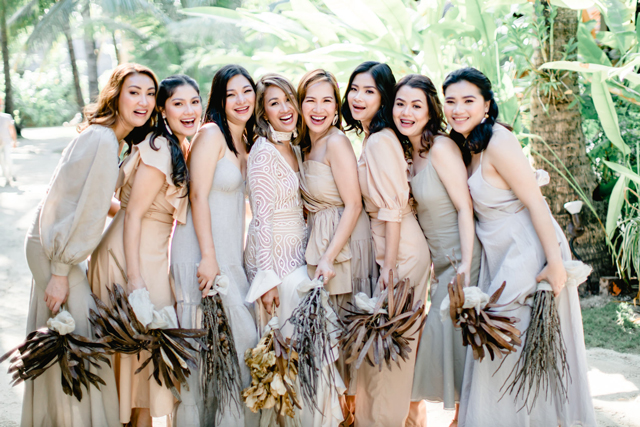 ADVERTISEMENT - CONTINUE READING BELOW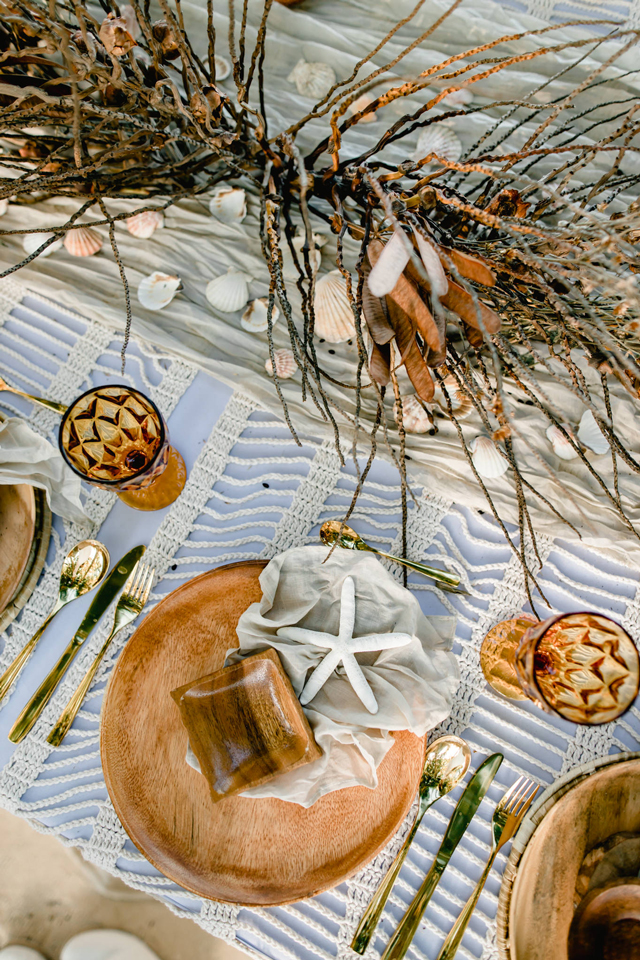 Load More Stories