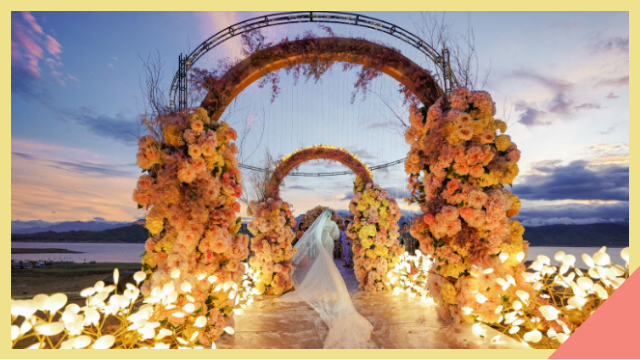 There's just something magical about golden hour; the way the world is momentarily blanketed by a warm orange glow, and how it can signal both the start and the end of a long day. On a more practical note though, it's also the perfect time to take photos, especially if you're aiming for a picturesque atmosphere.
ADVERTISEMENT - CONTINUE READING BELOW
Take it from newlyweds Jerome Hermosa and Mariel Santiago, who said their I dos with the sun rising in the horizon. Sounds romantic? Well, it looks even more breathtaking in photos.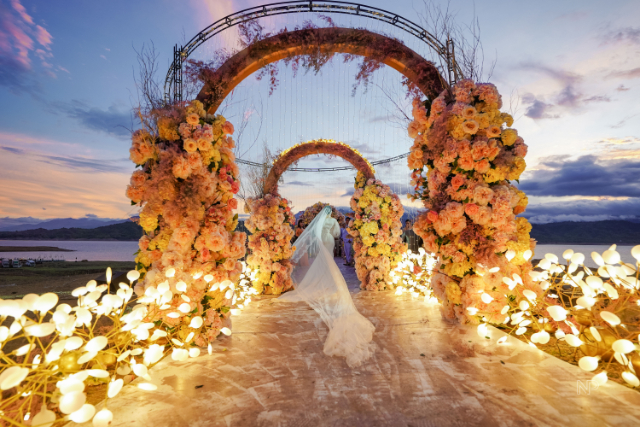 To capture the sunrise ceremony, the couple and their bridal party got up at one in the morning, while the rest of their guests started preparing at 3 a.m. According to their wedding stylist, Gideon Hermosa, Jerome and Mariel had dinner with their guests the day prior, and everyone was advised to sleep early before the big day.
CONTINUE READING BELOW
Recommended Videos
The wonder of the event was only heightened by the venue itself. Both farmers by profession, the pair, along with Gideon's help, opted for harvest-themed decor for the ceremony and reception. On top of a hill overlooking the Pantabangan Lake, Gideon set up an oval structure reminiscent of a greenhouse, and enclosed by hanging lights for that fairy tale-like glow.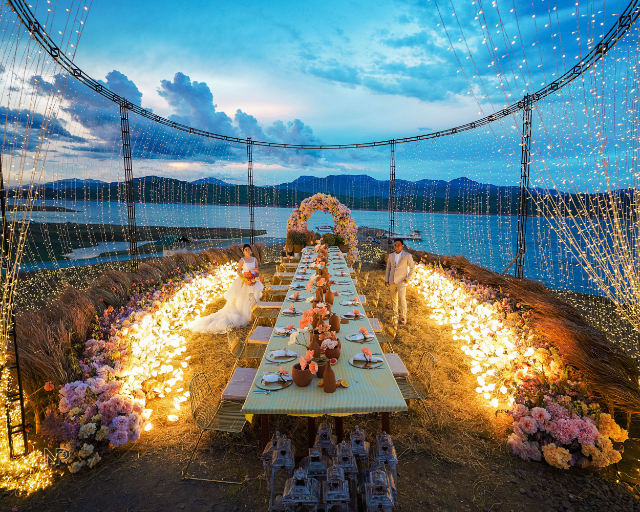 ADVERTISEMENT - CONTINUE READING BELOW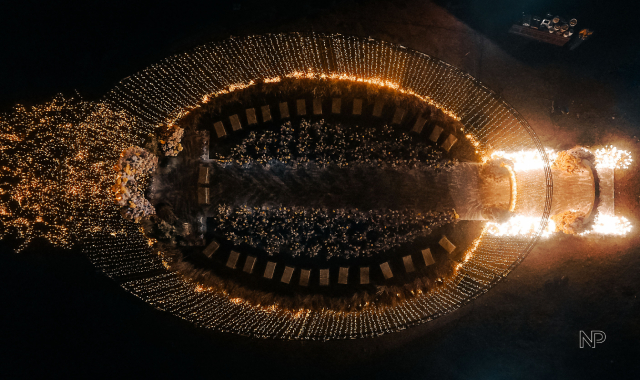 "We wanted the atmosphere to be festive [like a] bountiful harvest season by using different types of produce (fruits, vegetables, livestock, etc.) as styling elements," the stylist explained to Preview. "Inside was a rice field-inspired setup where the chairs are made from haystack that came from Jerome's farm." The aisle was also adorned with crawling flowers and lamps set to each side.
ADVERTISEMENT - CONTINUE READING BELOW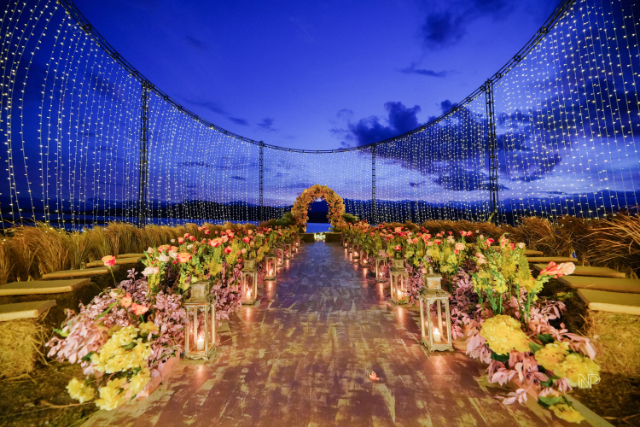 Scroll through below to see more photos from this gorgeous wedding.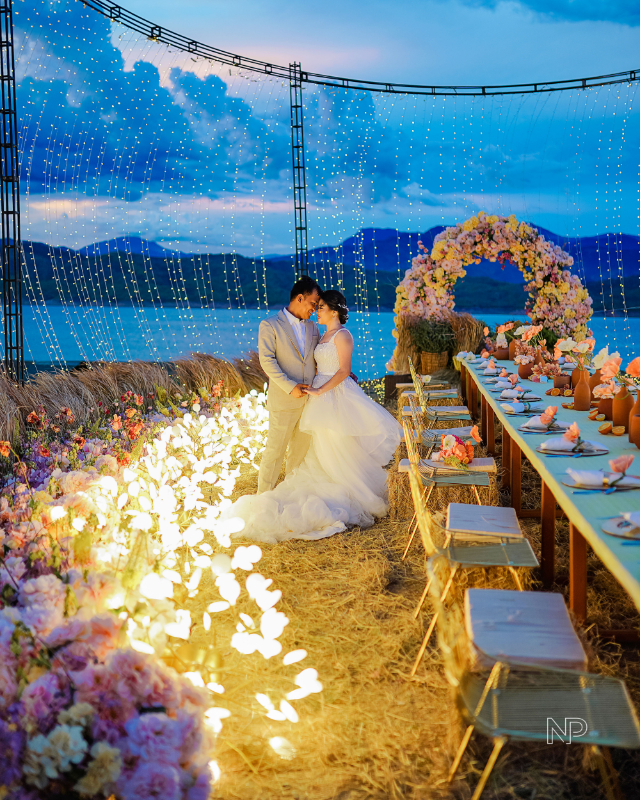 ADVERTISEMENT - CONTINUE READING BELOW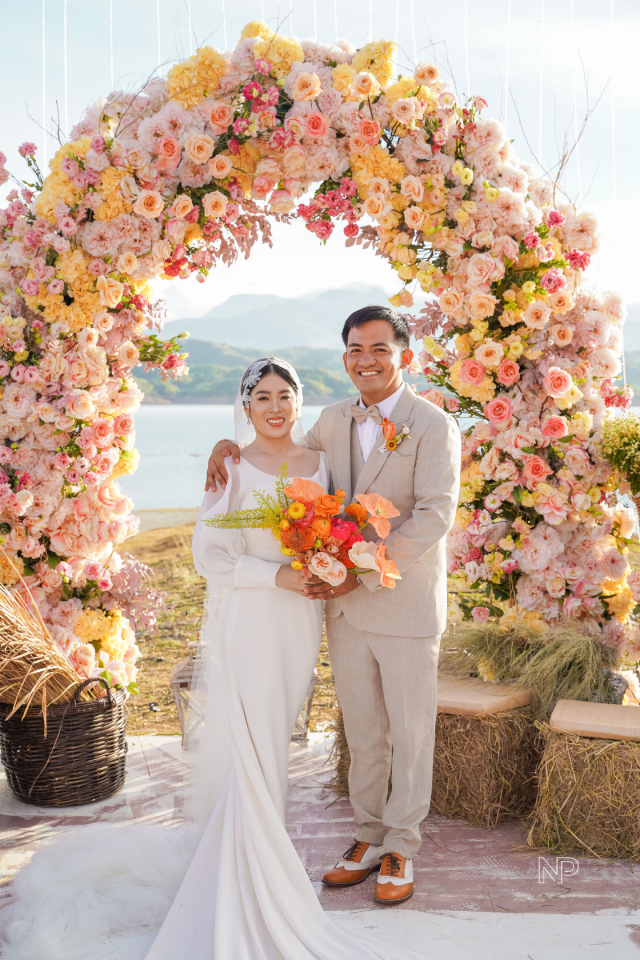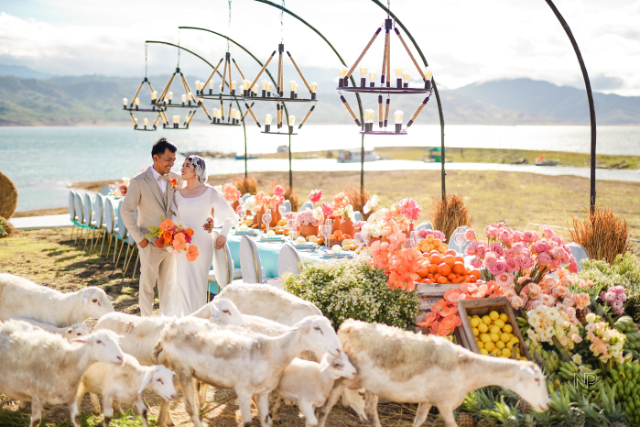 ADVERTISEMENT - CONTINUE READING BELOW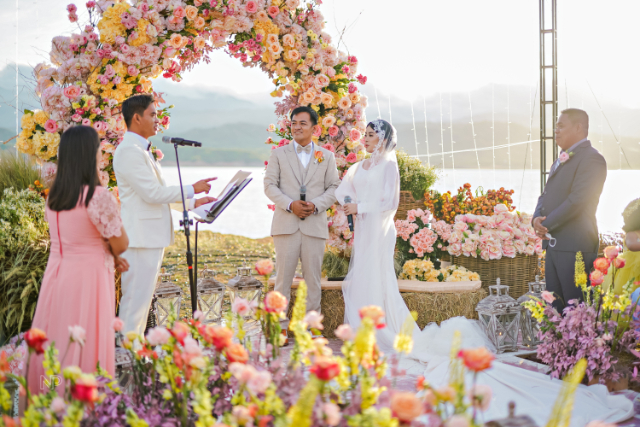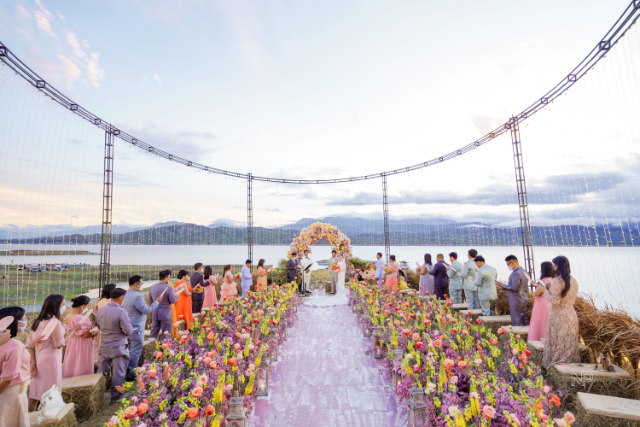 ADVERTISEMENT - CONTINUE READING BELOW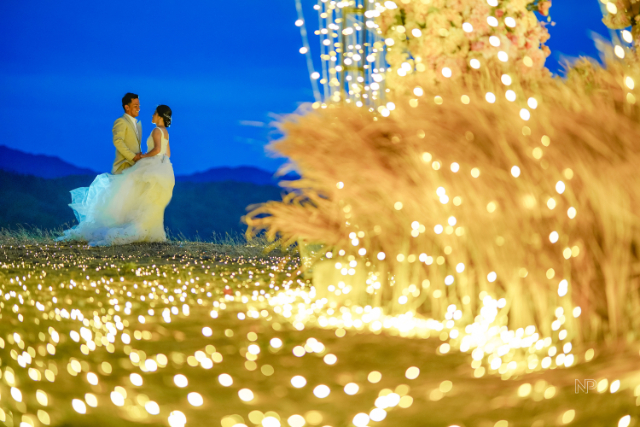 Now, if you were absolutely charmed by this golden hour festivity, here's one important thing to remember for your own wedding, according to Gideon: Timeline is everything. "Make sure to check where the sun will rise. Remember that it shouldn't be behind the ceremony area to avoid any problem in terms of lighting during the photo op." He further advises, "Hire a good light supplier. It's necessary since the light during the break of dawn will not suffice for a well-lit photo. The bridal party pictorial can be moved after the ceremony to make use of the natural light." 
ADVERTISEMENT - CONTINUE READING BELOW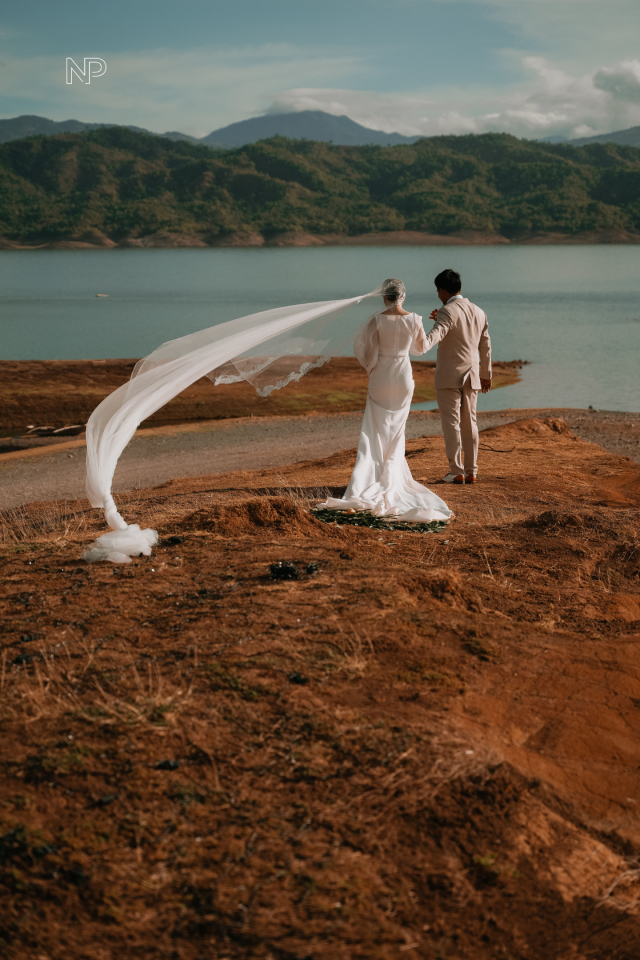 For more shots of Jerome and Mariel's wedding, visit Nice Print Photography's Facebook page here.
Load More Stories