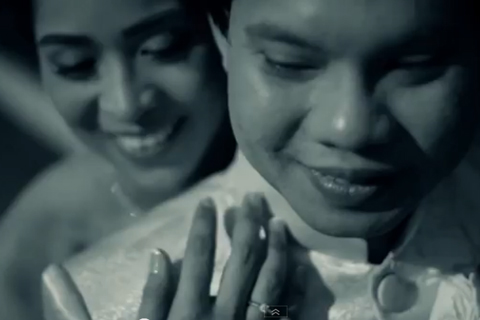 Care and Joey's wedding was a festive gathering filled with whimsical details in cheery hues. The couple's special day was marked with laughter and tears as the two tied the knot in front of their family and friends.
To immortalize Care and Joey's grand day, the team behind Wang Videography took on the task of capturing the couple's wedding day in a short film, which centered on the couple's heartfelt vows. In addition, the video also showed the couple's eager anticipation as they got ready to finally walk down the aisle.
Lady Antebellum's I Run to You reflected the mood of Care and Joey's special day. The lyrics of the song, which spoke of unending love and passion, channeled the couple's true feelings for one another.
Use this calculator to know how much you'll be paying based on current interests of banks.*
Get the latest updates from Female Network
Subscribe to our Newsletter!
Comments
Load More Stories
You're leaving?

How about one more story before you go?
No Thanks