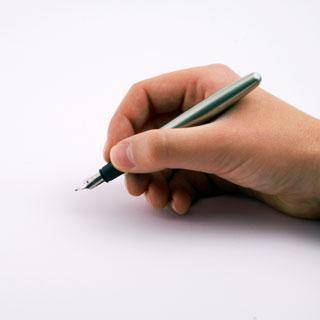 Every year, numerous bridal fairs are staged to help couples plan their dream weddings. Such events allow you to score great deals, and to help you navigate your way through one of these fairs, check out our tips below.
Register online to score free entrance.
If you plan on attending on attending several bridal fairs as you prepare for your big day, keep an eye on online announcements so you can visit the event's website prior to the bridal fair. Bridal fairs charge a minimal fee, but most of them even offer free entrance when you pre-register on the event's site. If your groom, friends, or family will be scouting suppliers with you, ask them to register as well.
Research on the suppliers prior to the bridal fair.

You might meet the suppliers during the bridal fair, but it's also a good idea to review the list of suppliers prior to the event if you plan to avail of discounts on the day of the fair. Suppliers will be offering their best rates, but these rates may only apply during the fair, or on the condition that you book on the spot. Do your research ahead of time and decide which suppliers you would actually consider booking. That way, if these suppliers offer special rates, you can confidently finalize the booking with  your informed decision.
ADVERTISEMENT - CONTINUE READING BELOW
Because fairs are also an opportunity for suppliers to put their best foot forward, it might be challenging for you to fairly gauge the wedding services showcased during bridal fairs. For example, if there are discounts on bridal car rentals, you might be tempted to book on the day of the fair, but unless you've checked the supplier's reputation beforehand, just relying on the supplier's salestalk before booking could be a risky move. To find out if they can deliver the proper service (in the case of bridal cars, this would include arriving early), check the Internet prior to the fair for honest reviews of suppliers.
Take advantage of discounts on tangibles.

Though you will need to be extra careful when booking wedding services in bridal fairs, you can still avail of discounts on tangibles like wedding rings or ceremony accessories. Unlike booking catering or events planning services--where you might need several meetings with the suppliers to know them better--buying tangibles poses little risk. Since the actual goods are displayed, you'll get what you pay for.
ADVERTISEMENT - CONTINUE READING BELOW
Ask suppliers if they can extend their offer of promo rates.

If you're leaning towards booking a particular supplier but you want to think things over, ask the supplier if s/he can offer the same discounted rates even after the bridal fair. You can also schedule a meeting at their office so that you have their full attention, and they can address your queries better. Some suppliers will be open to this idea--they will understand that your interaction at the fair had positive results, but that you may just need a little more convincing.
Read the fine print, and don't hesitate to ask questions.
Don't hesitate to ask questions if something is unclear--how the supplier addresses your queries can also help you gauge his/her professionalism and personality. If you do find yourself booking your suppliers at a bridal fair, take time to clarify the inclusions of what you're paying for. Read the contract, and check that every detail you've agreed on is in writing. Make sure that you're issued a receipt if you make your downpayment at the fair.

ADVERTISEMENT - CONTINUE READING BELOW
You might also want to check:
Comments
Load More Stories