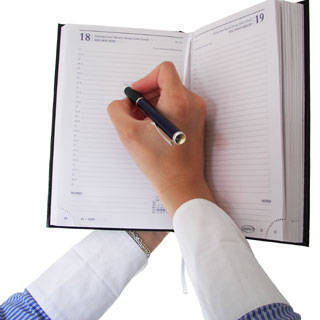 Planning your wedding is something you can't do alone, and for sure, your family and friends will be more than willing to help you out. Sometimes though, the people around you--like your parents--become too excited for you that they start to impose their ideas. What do you do if your parents become overbearing in planning your wedding? How do you tell them to give you more freedom to plan your event without hurting their feelings?
MAREX'S ANSWER: 
If there's anybody who knows how to best talk to your parents, it's you. You need to have a heart to heart talk with them, but not in an intervention kind of way. Tell them how much you love them and how much you appreciate their involvement in the wedding preparations, but also explain to them how important it is to you and your fiancé to make your own choices as a couple. You are, after all, getting married! 
ADVERTISEMENT - CONTINUE READING BELOW
Explain to them that your fiancé is also very much involved in deciding on how the wedding will look, feel and be. On top of that, his parents also have suggestions and requests that you both need to consider. 
I'm sure your parents have the best intentions, and their wanting to make everything grand is because they truly love you and is overwhelmed with pride and joy. Hear them out. They may have wonderful ideas that might interest you. Don't make them feel like all their suggestions are not welcome. If there's something you disagree on, be patient in clearly explaining your side. If they become insistent, tell them you will have to discuss it first with your fiancé. Then, regardless of what you decide to do, get back to them and give them updates, so they'll feel that you really give them importance.
CONTINUE READING BELOW
Recommended Videos
Don't make your fiancé the excuse all the time. To your parents, it may appear like he is actually the one who's not giving in to their requests, consequently making them hold a grudge against him. Remember, marriage also means the union of two families, so your future husband will definitely be seeing more of them. You don't want your married life to start on the wrong foot.
ADVERTISEMENT - CONTINUE READING BELOW
I feel for you. It's your wedding. But you also have to learn to somehow compromise, especially in this situation.
About Marex Gaba:
Party Planner Extraordinaire Marex Gaba is a consummate events expert with more than a decade's worth of experience in events planning, management and directing. Creative, meticulous and versatile, his main objective is to translate his clients' ideas and requests into fabulously elegant, well-designed, and totally hassle-free events.

Marex has been a member of the Philippine Association of Wedding Planners (PAWP) since 2007. He is a member of the Board of Trustees, and is currently the Head of PR.

ADVERTISEMENT - CONTINUE READING BELOW
For more information on Marex Gaba, see his supplier listing here. 

Load More Stories