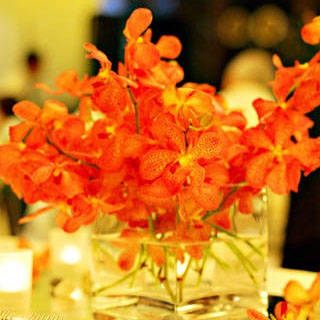 We want a bright and happy color for our wedding, and we chose tangerine. What are good color matches for this?
--Polly

Hi Polly,

Ooh, there are a lot of hues to match with this vivid color! First, you can go with a sunset inspired palette and pair this red-orange with peach, a rosy pink, and cream.

Second, if you want a motif that's more elegant and subdued, pair it with neutrals like champagne and chocolate brown (which is incidentally what I chose for my wedding) or dove gray and charcoal. 


For a hipper, peppier theme, try matching it with Tiffany blue and cream, or mint and butter yellow. You can even try it with hot pink and ivory!

Have fun mixing and matching, Polly!
--Paulynn
Comments
Load More Stories