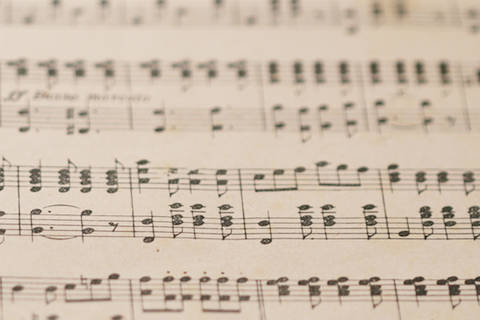 We dance in celebration and to express emotions that we otherwise could not form words for. One of the most emotional parts of the wedding reception is the Father-Daughter dance. As we watch a father and a daughter move to music, we are drawn to the lyrics of the song and reflect on our own relationships with our dads. For Father's Day, we look at favorite wedding songs for the Father-Daughter dance. 
Butterfly Kisses by Bob Carlisle
The top-of-mind track for most brides for their father-daughter dance, the tearjerker moment for this song goes:
She'll change her name today.
She'll make a promise and I'll give her away.
Standing in the bride-room just staring at her.
She asked me what I'm thinking and I said
"I'm not sure-I just feel like I'm losing my baby girl."
She leaned over
Gave me butterfly kisses with her mama there,
Sticking little white flowers all up in her hair
"Walk me down the aisle, Daddy-it's just about time."
"Does my wedding gown look pretty, Daddy? Daddy, don't cry"
Oh, with all that I've done wrong I must have done something right.
To deserve her love every morning and butterfly kisses

(c) 2005 Provident Label Group

Dance With My Father by Luther Vandross
Yet another weep-worthy tune, this one is for a bride whose father has passed away. To honor her father, she would dance with either a brother or an uncle or whoever walked her down the aisle.  
If I could get another chance
Another walk, another dance with him,
I'd play a song that would never ever end
How I'd love love love, to dance with my father again

(c) 2003 J Records, a unit of BMG

ADVERTISEMENT - CONTINUE READING BELOW
I Love Her First by Heartland
If fathers could set to music the proverbial "You'd better take care of my daughter" warning to the groom and douse it with a lot of love, it would sound very much like this song.
But I loved her first and I held her first
And a place in my heart will always be hers
From the first breath she breathed
When she first smiled at me
I knew the love of a father runs deep
And I prayed that she'd find you someday
But it's still hard to give her away
I loved her first

(c) 2006 Lofton Creek Records
CONTINUE READING BELOW
Recommended Videos
Sunrise Sunset from Fiddler on the Roof
This song sets the stage for brides or dads who love musical theater.  It's a slow waltz taken from the wedding scene in Fiddler on the Roof where the dad thinks about the passage of time as he sees his daughter getting married.
Is this the litter girl I carried
Is this the little boy at play?
I don't remember growing older
When did they?
Sunrise, Sunset,
Sunrise, Sunset,
Swiftly fly the years,
One season following another,
Laden with happiness and tears.

(c) 1964
Isn't She Lovely by Stevie Wonder
Brides and dads who'd like something fun to dance to can smile and sway to Stevie Wonder's ode to the birth of his daughter.
Isn't she lovely
Isn't she wonderful
Isn't she precious
Less than one minute old
I never thought through love we'd be
Making one as lovely as she
But isn't she lovely made from love

(c) 1976
My Girl by The Temptations
This oldie but goodie song is perfect for the bride who is the apple of her dad's eye.

ADVERTISEMENT - CONTINUE READING BELOW
I've got sunshine on a cloudy day
When it's cold outside, I've got the month of May
I guess you'd say
What can make me feel this way?


(c) 1964, Motown Records
I Turn to You by Christina Aguilera
Brides who'd like to tell their fathers that they will always be a source of strength and faith may find that this song is the perfect choice:
For a shield from the storm, for a friend, for a love
To keep me safe and warm, I turn to you
For the strength to be strong, for the will to carry on
For everything you do,
for everything that's true
For everything you do,
for everything that's true, I turn to you

(c) 1999 RCA/JIVE Label Group, a unit of Sony Music Entertainment
Author's note: Thank you to all our June 12, 2013 Q&A Wednesday respondents and to Bien Rivera for the musical insights.
Load More Stories