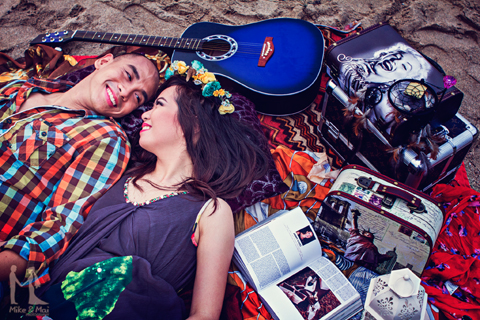 A wedding is a special part of any real love story that seeks to see no end. As this important occasion is filled with precious moments, couples invest in a good wedding photographer who can retell their story through arresting images.

Mike & Mai Photography offers their clients a versatile shooting and editing style, which allows them to produce wedding photos that are meant to be cherished. The team uses their expertise in portraiture and landscape photography to capture special wedding moments with different perspectives.

Aside from exploring various photography techniques, the team also offers a versatile editing style to clearly exhibit their couples' unique personalities and celebrations. "We base the tone and feel of the photos on the couple's preferences, and by how we perceive their personalities. We vary the brightness of the photos based on the scene--some may be darker than the others to give it a sense of drama, [while some are] brighter to showcase a happy emotion," explains Mike Togle of Mike & Mai Photography.

The team behind Mike & Mai Photography draws inspiration from the location of the wedding or engagement shoot they are covering. In the past year, Mike shares that his team has been blessed to shoot in various parts of Luzon, such as Batangas and Subic. Mike adds, "We love taking photos in different places, and we always love the challenge of shooting in new locations. When we shoot in venues where we have already covered weddings, we take it upon ourselves to find new angles or perspectives."

ADVERTISEMENT - CONTINUE READING BELOW

Launch the gallery below to see how Mike & Mai Photography tells love stories through their images.
Comments
Load More Stories