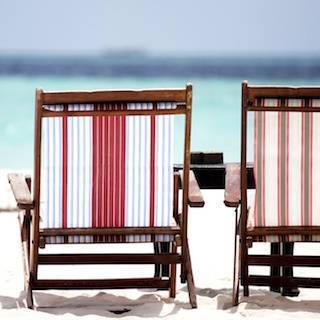 Valentines Mass Weddings
To join the rest of the world in celebrating the love-filled Valentines Day, a number of mass weddings were held around the country. PNP sponsored a free ceremony for 25 police officers at the St. Joseph Church in Camp Crame, Quezon City. In Taguig, 140 couples exchanged I do's in a ceremony sponsored by the local government.  In Palawan, the 150 couples who joined the mass wedding were later on asked to plant mangroves as part of the event's "Love Affair with Nature" theme. And not even heavy rains could stop the couples from saying their vows. 
Longest Kiss
In Pattaya, Thailand, the world's longest kiss was set at a record-breaking 46-hour smooch-fest! The kissing contest started on Sunday morning at a sea-side shopping mall. The winning Thai couple earned a diamond ring and cash prize.
McWedding Package
During the recent Valentine's Day, a young model threw a surprise engagement party for his girlfriend at Mcdonalds in downtown Hong Kong. Last January, McDonalds in Hong Kong launched a wedding service which caters to couples who wish to have their reception at the famous food chain. The service now has a package which includes invites, gifts, and décor.
ADVERTISEMENT - CONTINUE READING BELOW
Celebrity Honeymoon Destinations
As the world awaits the union of royal couple William and Kate, spectators are also curious as to where they would spend their honeymoon. In the meantime, Yahoo! comes up with a list of some celebrity couples' honeymoon destinations to give regular folks an idea (and some suggestions) on how the rich and famous lovers spend their time alone.
CONTINUE READING BELOW
Recommended Videos
Load More Stories