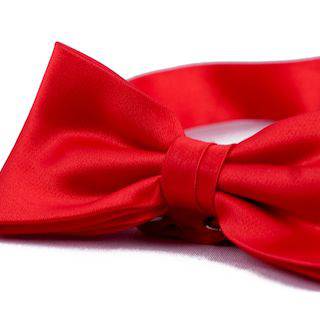 Check out the links we found this week.
Kim Kardashian's Wedding Album
Kim Kardashian's wedding to Kris Humphries was one lavish affair that's still very much talked about, as it featured over-the-top wedding details and celebrity attendees. Pop Sugar shares a gallery of photos of Kim and Kris' special day.
Five Most Beautiful Celebrity Brides
While Kim Kardashian's wedding was one that created buzz, she wasn't the only famous blushing bride over the past months. E! Online lists down five stunning celebrity brides who can inspire you to look equally stunning on your wedding.
Wedding Hair & Makeup Trends from Fashion Week
The New York Fashion Week is a mecca for fashion enthusiasts, and while one can look at new trends on clothes there, the show also offers hair and makeup trends that can serve as inspiration for your look on your wedding day. OneWed shares photos of the looks seen on the runway.
ADVERTISEMENT - CONTINUE READING BELOW
How to Tie a Bow Tie
Some grooms prefer to add an unexpected kick to their wedding attire, and one way by which they can do this is by donning a bow tie instead of a regular tie. In case your beau's unfamiliar with how to wear one, he can check out The Visual News' step-by-step illustrated guide to tying a bow tie.
CONTINUE READING BELOW
Recommended Videos
Bride-to-be builds Porsche from VW for wedding
Most brides take pains to make sure that their wedding gown is perfect, but one bride from Salisbury, England was concerned about one other thing: the bridal car. The Telegraph reports that the bride spent six years working on a 40-year-old Porsche 356, which is the company's first production model.
Comments
Load More Stories