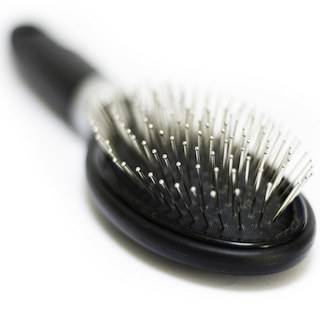 Looking for wedding inspiration? Check out the links we found this week.
20 Beautiful Bridal Hairstyles
Celebrities always get dolled up for red carpet events, and you can get inspiration from their glamorous looks. In Style shares a gallery of 20 beautiful bridal hairstyles that you can have done for your own wedding.
Skin Care Tips for Every Skin Type
Getting glammed up on your wedding day also means wearing pretty makeup. While there are a lot of looks you can try, remember that clear skin is the best canvas for any look. Real Simple lists down skin care tips for every skin type.
Something Blue
Finding something blue for the wedding is something that most brides do, and if you're thinking of ways to incorporate blue into your ensemble, don't be afraid to pick a nice bold color. Check out Kate Spade's mood board featuring pretty shoes, bags, and baubles in blue for inspiration.
ADVERTISEMENT - CONTINUE READING BELOW
10 Great Wedding Kisses
On your wedding day, you and your groom will probably get countless requests to pucker up for the camera. If the thought already makes you giddy, check out In Style's gallery of celebrities sharing great wedding kisses.
CONTINUE READING BELOW
Recommended Videos
Couple gets back wedding ring missing since 1993
The wedding ring is a reminder of eternal love, which is why couples traditionally wear their bands everyday. One groom from Massachusetts was devastated when he lost his wedding ring in 1993, but the couple got the surprise of their lives when the ring was returned to them 18 years later, Carolina Live reports.
Comments
Load More Stories