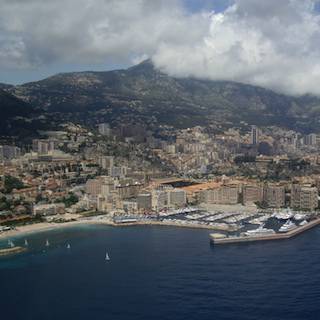 Check out the links we've gathered this week.
Crowds cheer Monaco's Prince Albert and new bride
Two months after Prince William and Catherine Middleton tied the knot in a wedding that was watched by millions, Europe welcomed another royal wedding. Prince Albert of Monaco wed Charlene Wittstockin a Catholic ceremony also attended by royalty and celebrities. Yahoo! reports on the day's festivities.
6 Wedding Stress Relievers
 Planning your wedding can sometimes lead to stressful situations, but you don't have to be consumed by craziness that might ensue before the big day. Real Simple shares some tips on relieving pre-wedding stress.
How I learned not to be a Bridezella
It's understandable that you want your wedding to be perfect, but sometimes, you might not realize that you're giving everyone a hard time for the sake of your big day. A bride tells Shine at Yahoo! the steps she took to beat the bridezilla in her.
ADVERTISEMENT - CONTINUE READING BELOW
Is Your Man a Groomzilla?
Your groom can also become overbearing as you prepare for the wedding, and when that happens, you want to help him get out of that situation so you can make the planning experience a pleasant one for you and the people around you. Check out Shine at Yahoo!'s quiz to see if your beau is a groomzilla.
CONTINUE READING BELOW
Recommended Videos
10 Tips for Mothers of the Bride and Groom
Your and your groom's moms are probably also excited to see you walk down the aisle, and they might even assist you in planning for the big day. Let them read Real Simple's list of tips for the mothers of the bride and groom to help them get ready for the celebration.
Load More Stories