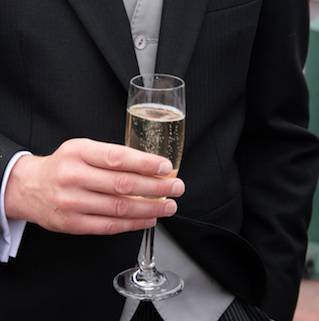 The new year brings a lot of new inspiration for marrying couples. See the links we found this week.
The All-Over Bridal Body Blitz
You surely want to look good in your wedding gown, and if you're like most brides, you've probably thought about taking on an exercise regimen in preparation for the big day. You can do exercises targeted for areas that will be highlighted in your wedding dress, and You and Your Wedding shares simple exercises you can do at home.
10 Non-Traditional Engagement Rings of Celebrities
The modern bride  may want a modern engagement ring that's unlike any other. If you and your groom-to-be have agree to shop for an engagement ring together, check out In Style Weddings' gallery of non-traditional rings of celebrities.
DIY Confetti Slingshot
In most local weddings, the guests shower the couple with confetti or rice as they emerge from the church. Add a fun twist to your confetti shower with Green Wedding Shoes' fun DIY project: the confetti slingshot.
ADVERTISEMENT - CONTINUE READING BELOW
Champagne Cocktails
Champagne is the choice drink for special occasions, such as weddings. If you'll be serving champagne at the reception to mark the special day, consider these champagne cocktails from Martha Stewart Weddings.
CONTINUE READING BELOW
Recommended Videos
Comments
Load More Stories