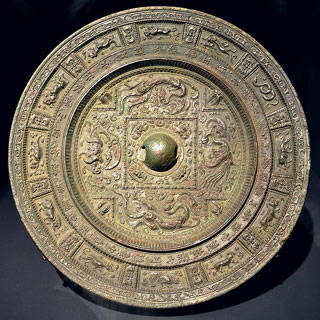 This year is marked as the Year of the Water Dragon in the Chinese calendar, and 2012 is poised to be an auspicious year, especially for weddings. We asked Feng Shui and Date Selection expert Prof. Sherwin Gomez for insights on the lucky dates for getting married in 2012.
Lucky Signs for This Year
"2012 is a good year for weddings, especially for the following signs: Rat, Rooster, and Monkey," shares Prof. Sherwin. He adds, "Dragon represents Earth, and the year 2012 is a Yang Water Dragon year. Those born under the favorable signs and are getting married this year can expect good fortune, but they must be careful especially when it comes to the financial aspect of the family. Opportunities may come fast, so they have to make wise decisions."
Prof. Sherwin elaborates on the meaning of this year's sign. "Water over Earth is not that bad because the earth controls the water--this means that couples getting married this year will be granted strength to overcome whatever problem or obstacles they will encounter throughout their married life. However, if the couples are not ready to tie the knot this year, they must consider moving the wedding to next year--otherwise, getting married in 2012 may lead to misfortune. This year, one must be willing to be controlled so that harmony will surround their family," he explains.
While things are looking up for those born under the signs of the Rat, Rooster, and Monkey, those born in the year of the Dragon, Ox, Rabbit, and Dog might not fare as favorably--but that doesn't mean they shouldn't tie the knot this year. They can opt to have a special consultation with a Feng Shui expert to determine days when they can counteract the negative energy.
ADVERTISEMENT - CONTINUE READING BELOW
Lucky Months for Tying the Knot
For 2012, the best months for getting married are mid-August, September, and December. Still, specific favorable dates will vary for different couples, since the couple's birth dates and birth times also have to be considered. Prof. Sherwin also stresses that the date chosen should bring harmony not just to the marrying couple, but to their families as well.
February, June, and July may also be chosen for tying the knot, but again, specific dates and times vary per couple. Prof. Sherwin advises against getting married in January, March, April, and October, as these months may cause misfortune to the couple. He is also quick to point out that dates that look good on paper (i.e. 10-11-12, or 12-12-12) aren't necessarily auspicious dates for everyone.
Using a tong shu (Chinese almanac) may help couples determine specific favorable wedding dates. However, those born under the signs of Dragon, Ox, Rabbit, and Dog--who have more specific needs for counteracting the negative energy--might fare better by seeking the help of a Date Selection consultant.
Comments
Load More Stories