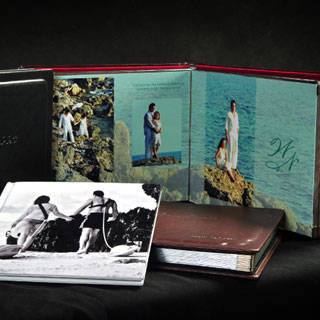 Photos are among the lasting details of a wedding, and while most couples take time in selecting their photographer for the big day, they should also consider how their photos will be displayed after. Wedding albums now come in a variety of formats and styles, and Phases N' Faces Digital Photography are among those that provide clients with several options.
Among their offerings are magnetic leather albums, which are a timeless choice for classic couples. The magnetic leather album comes in two sizes: 8" x 10" and 11" x 14". Couples may even opt to give their parents mini versions of their wedding album.
For couples who want a modern twist to their wedding album, they may opt for the fiberglass album, which also comes in two sizes: 8" x 10" and 11" x 14".

Another output from Phases N' Faces is their magazine-type album, which allows for an unusual way to display wedding photos. The magazine-type album comes in two sizes: 8" x 10" and 11" x 14".

ADVERTISEMENT - CONTINUE READING BELOW
For a fancier way of displaying photos, couples may choose to have their photos laid out in a coffee table book, which comes in two sizes: 12" x 12" and 14" x 11".
Phases N' Faces' wedding albums are offered as inclusions in their wedding photography packages (starts at PhP48,000). With the bundled offerings, couples are assured that their photos will be laid out in style.
To see sample photos and to contact Phases N' Faces Digital Photography, click here.

Comments
Load More Stories