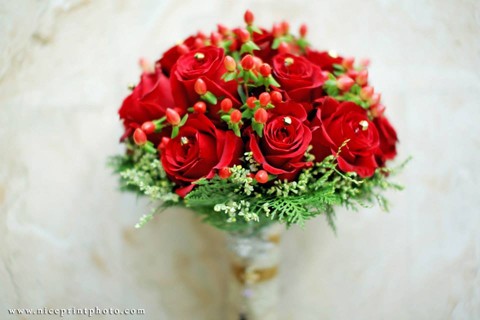 The wedding day is one of the bride's happiest days because that is when she marries the man of her dreams. But with all the stress from wedding preparations, you often forget that your wedding also symbolizes your parents giving you away.
Parents play an important role in your wedding. And while the father-daughter dance is a staple in most celebrations, you also want to honor your mom on your most special day. After all, she also raised you into being the wonderful woman you are now.
Here are some ways to honor your mother on your special day:
Give her a special corsage
Incorporate your mother's favorite flowers in her corsage. By doing this, she will feel as if you value her preferences even if it's your wedding. She will also know that she stands out from the rest of the entourage because of her special accessory.
ADVERTISEMENT - CONTINUE READING BELOW
Ask her to walk you down the aisle
The bride's walk is one of the highlights of the ceremony, because that's when the spotlight is all on you. Traditionally, brides are escorted by their dad, but why not ask your mom to join you as well? It is the perfect gesture of showing gratitude as she has walked with you your whole life.
Wear or carry something from her
You don't have to wear your mom's gown at your wedding, but you could incorporate some details of her gown. You could use her veil, or even wear the accessories she used during her special day. As you do this gesture, your mother would feel as if you treasure her and that you want a part of her in this new season in your life.
Present her with your bridal bouquet
Sometimes, the bouquet toss receives lukewarm attention from the female guests. If you want, you can forgo the usual bouquet toss at the reception. Instead, you can present your bouquet to your mom to show that you appreciate everything she has done for you.

ADVERTISEMENT - CONTINUE READING BELOW
Say "thank you"
Vows about eternal love are often exchanged by couples during the ceremony. But why not vow to thank your mother at your special day? In your speech at the reception, you could spend some time thanking your mom for all the wonderful things she's done for you.
Comments
Load More Stories