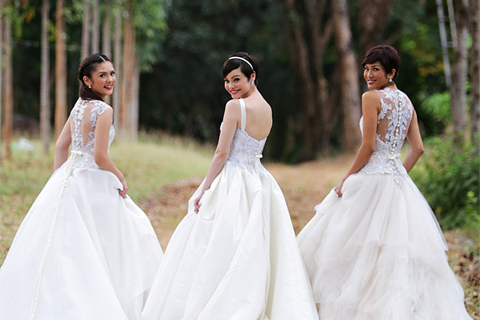 This year, renowned Filipina wedding gown designer Veluz Reyes gives brides worldwide even more reasons to celebrate as she launches her ready-to-wear (RTW) line for 2014. This year's line features elaborate patterns, sparkly details, and a mix of textures, which perfectly showcase Veluz's signature craftsmanship and quality service. Veluz lovingly designed each piece  to remind each bride how loved she is as she looks forward to new chapter in her life.
As with the previous collection, the Veluz RTW 2014 collection presents brides with different styles and silhouettes--all beautiful and fitting for a variety of brides, local or abroad. With her efforts to bring her well-loved creations to a growing number of brides, Veluz lets women around the world bask in beauty and bliss through her creations.
Launch the gallery below to see Veluz's current RTW line.
Comments
Load More Stories