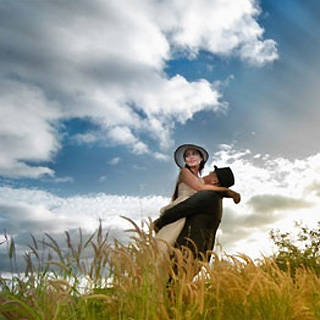 Different couples have varied needs and priorities on their big day, and ultimately, couples want to get value for their money when they book suppliers. This is something that the photographers behind Kuhatro Studio realize. With the company's wide range of wedding photography packages, couples will surely find something that suits their needs.
Kuhatro Studio's most affordable packages are their Veil Packages, which start at PhP39,800. The package includes a DVD of the couple's high-resolution photos, a handsome leather album, and a prenuptial photo session. The Veil Package can also be modified to feature other inclusions.
The Tiara Packages, which start at PhP44, 800, feature similar offerings as the Veil Packages, plus other add-ons such as a canvas print, a mini-album, and even thank-you cards.
The premium offerings from Kuhatro Studio, the Tiffany Packages, start at PhP55,100. Each Tiffany package not only features the inclusions in the Tiara package, but it also adds two deluxe leather books in the set.
For more information on Kuhatro Studio and their packages, click here.
Comments
Load More Stories