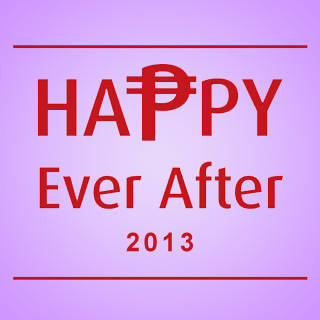 For most couples, managing the wedding budget is a daunting task. It's easy to get carried away adding items that were not originally planned for, or to lose track of who is accountable for what. But successfully planning the wedding budget and, more importantly, staying within it is an important exercise in financial planning - something couples will be doing often in their married life.
ADVERTISEMENT - CONTINUE READING BELOW
In the book Thinking of Marriage: Love, Relationship and Intimacy, marriage experts Allan and Maribel Dionisio stress the importance of honesty when it comes to talking about money matters. Planning your wedding budget is a good opportunity for you to take note of your budgeting and financial planning styles. As you discuss how much you want to spend for your wedding and how you intend to pay for wedding expenses, keep in mind the following tips:
Know each other's financial worth.
Before you start to make wedding purchases or book suppliers, ask yourselves "Can we afford this?" Now is the best time to examine your financial worth - how much you and your partner own, owe, and make separately. Doing so gives you a better picture of how much you can save and spend in the course of your wedding planning and, eventually your marriage. This also helps you set reasonable expectations on the lifestyle you can afford.
ADVERTISEMENT - CONTINUE READING BELOW
Draft an effective wedding budget plan.
Your wedding budget is the first of many that you will be working on as a couple. Know if you're in sync when it comes to spending priorities and allocating your earnings. Do you both agree that you should spend more on food, or do you feel that you can save on styling and entertainment? Set the boundaries between needs and wants and define certain moments where you can both splurge to reward yourselves (like    during    anniversaries). Drafting an effective budget plan - which starts with the wedding budget - can pave the way for a lifetime of security, which is important when building one's own family.
Set your targets as a couple.
Aiming to reach a certain goal is easier when you share that goal with someone. Sit down with your fiancé and agree on saving for items on your wedding budget together, say, on gifts for   your entourage. Doing so will help you work harder and keep focused on common goals.  In the future, decisions that relate to investments, savings, and even big purchases such as of cars and houses, should be planned and set together.
ADVERTISEMENT - CONTINUE READING BELOW
Don't be afraid to ask and be asked about debts.
It is never a good idea to enter a marriage in debt. This might be a good time to ask your partner if he or she has ongoing loans that need to be paid off. This will help you decide on what items on your wedding budget to prioritize. Instead of spending on unnecessary items, for example, perhaps it might be best to allocate part of your wedding budget towards making sure financial obligations are fulfilled. Not only will this prepare you for future financial obligations you might have to share as a spouse, but actually enlighten you on your partner's spending habits and attitude towards debt.
Comments
Load More Stories