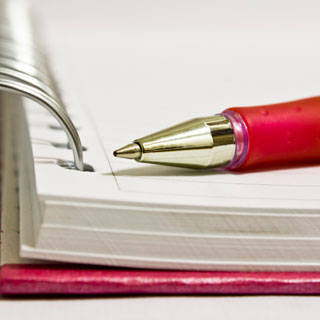 In the beginning, I really thought that hiring a wedding coordinator was unnecessary. The idea of letting a person (much more a team!) of total strangers into my private circle and witness my most unguarded and special moments leading up to my wedding scared me. I was convinced that my bridesmaids and my maids of honor were more than enough. My ladies alone have the combined IQ of a small country, so pulling off a wedding by ourselves should be a walk in the park. I figured that we could plan and prep everything ahead of time and we would just be on auto-pilot come d-day. It didn't make any economic sense to pay someone to be with me and help me get ready when I have more than enough people who wanted to do the exact same thing for me, for free.
There was just one thing that I forgot: the people whom I intended to enlist for help were also some of my most important guests. We're talking about my best friends from high school, college, law school and everything else in between, here. I want them to look radiant and enjoy every bit of the wedding and the parties just as much as we would. While they are ready, willing and able to lend a hand, arm and leg, I came to realize that they would not be having as much fun if I made them work (so to speak) on our wedding day. If only for this reason, getting a wedding coordinator became well-worth the added cost and the effort of looking for one.
ADVERTISEMENT - CONTINUE READING BELOW
Choosing a coordinator was not an easy task. It was like deliberately going out to make friends with someone. Personally, it was difficult because it felt unnatural. I was out to hire someone who not only had a certain set of skills but also had to have a personality that I could get along with. In addition, the person also had to make me comfortable enough to divulge every little detail about my wedding. Stress. I knew deep down inside that choosing a coordinator would be another one for my gut.

Meeting with coordinators became like a near-sighted date, if you will. It wasn't totally blind because I already came armed with some information about him or her, but the image in my mind was still fuzzy enough to make me feel anxious. I also was afraid of sharing too much about myself and JP to a complete stranger. I wondered if s/he would like us or would be able to appreciate our vision for our wedding. Nevertheless, I was determined not to make my precious guests run around on my wedding day. JP and I solicited some referrals, made some nervous calls and went on our first near-sighted date.
ADVERTISEMENT - CONTINUE READING BELOW
JP and I "dated" three prospective coordinators. The first one actually came so highly recommended by our friend Me-Ann, a veteran in the wedding industry. Coordinator 1 gave off a fairy godmother-y vibe. She impressed us with her vast portfolio and obvious mastery of the wonderful world of weddings. She flashed Excel spreadsheets and seating charts and told us that she provided all her couples with a wedding workbook. Sadly, she was already booked on our chosen date.
Our second date was with a group of classy ladies who seemed to be in the wedding coordination gig for fun. Their portfolio was also impressive but not as wide. They had a lot of high-profile weddings under their belt. Their representative said that their team did not wear "coordinated outfits" during the wedding because they liked to blend with the guests. For a brief moment, the image of her team arriving at my wedding in cocktail dresses and Louboutins flashed in my mind. I suddenly had this fear that they might intimidate everyone on the day itself. It's not exactly what I had in mind. What made us decide to pass up on them was the fact that group's on-the-day coordination service was only a few thousand pesos cheaper than their full-coordination service. It seemed like getting the full coordination package would give us better value for money but JP and I were near done with all the other things that the full coordination package offered. We thus decided to seek more options.
ADVERTISEMENT - CONTINUE READING BELOW
We didn't go on our third "date" until after a month, this time with Me-Ann's second referral. I hesitated to immediately contact him because I couldn't find his website or any other information about him over the Internet. I wanted a near-sighted date, not a blind one. After finding some glowing reviews, we decided to call Marex. We met up with Marex at Powerplant and he was the perfect balance of what we were looking for. He was friendly but professional. He seemed like he had been doing this coordinating thing since forever but his handling didn't feel "cookie-cutter". He listened to our ideas and rolled with them. He made us laugh and surprisingly, we made him laugh too. He took down our basic details, explained to us how his team worked and let us ask our questions. I sensed that we would have fun working together. I just knew that we had found our coordinator.
ADVERTISEMENT - CONTINUE READING BELOW

JP and I decided to engage a coordinator not because we, our family and friends, couldn't handle it on the day itself (aren't we the proud bunch?) but because our bigger priority is for everyone we loved enough to include in our entourage to have a smashing great time. We want them to be part of the pictures and look great in the pictures. We want them to make great toasts and not worry about who is next in line to make a toast. Thinking about it some more, having a coordinator would actually allow our entourage to focus more on the special roles they will play on our wedding day. It makes us just as happy to know that Marex would also be having fun at our wedding, as party planning is what he loves best.
-- Tere

Comments
Load More Stories