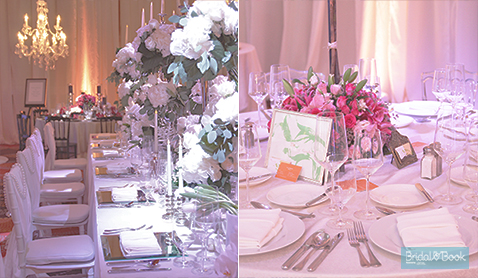 As a bride, it can be hard to explain exactly how you want your big day to look like. Vague words such as "rustic," "chic," and "elegant" can be very hard to interpret, and with so many well-intentioned pieces of advice from family and friends, choosing the right look based on the theme that you have in your head can be very confusing.

This is where wedding stylists come in. Wedding stylists act as your set and production designer who can guide your vision. They are the ones responsible in building up the proper mood with the use of décor and props that reflect your story.

That being said, you will need to look for someone that knows his or her craft inside and out. Your stylist should be able do the following:

Walk her talk.
She needs to be updated with current bridal trends while taking into account your tastes and preference. Experience is a must!

Understand your needs and wants.
She should suggest, not impose what should be done to give you a visual experience that everyone will enjoy.
ADVERTISEMENT - CONTINUE READING BELOW
Know how to maximize space.
She should have an idea of what to do with an empty space once she's presented with it. She should also work with your budget.

Ensure that every detail works towards a single look and theme.
This includes everything from invitations, to venue layout, to giveaways.

If you're looking for someone to trust your big day with, several awesome stylists have given a sneak peak of their work at "Will You?"a bridal fair at Raffles Makati. Scroll down and start collating your pegs!


Zenas Pineda
ADVERTISEMENT - CONTINUE READING BELOW
Spruce Floral Designs
2171 Floral Creations
ADVERTISEMENT - CONTINUE READING BELOW
The Love Garden
Jo Claravall
Recommended Videos
Comments
Load More Stories