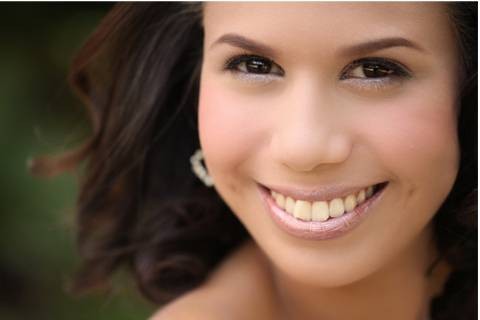 You'll surely want to look stunning on your wedding day, and you'll need the help of your trusty hair and makeup artist to achieve that. To help you get ready before your big day, and to better understand your HMUA's suggestions, Keon delos Reyes of Keon Salon Makeup Studio explains the truth behind common misconceptions about bridal beauty.

If you have Chinese features, you should veer away from dark eyeshadow
Keon shares that a lot of his Chinese clients ask for eyeshadow in light colors, like pink, silver, and gold. This is because there's a belief that those with chinita eyes shouldn't use dark eyeshadow. However, Keon explains that dark eyeshadow--when used correctly--can make eyes appear bigger. Dark eyeshadow can be used to contour the lids, and make the eyes pop out.
The higher the SPF in your makeup, the better
For a special event like your wedding, you might have decided to use makeup with a higher SPF than what you usually use. However, those SPF-laden products contain titanium dioxide, which protects you from UV rays, but also reflects light away from your face. And so when your wedding photographer uses flash photography, you'll look washed out in photos. Your makeup artist should stick to a formula with SPF 10 or lower--and then you can go back to a higher SPF after your wedding day.

ADVERTISEMENT - CONTINUE READING BELOW
When you've found the perfect foundation, you can stick with it forever
If you're quite fond of makeup and you feel that you've found the foundation for you, you might have vowed to keep using it until forever. However, keep in mind that certain formulas work best on certain skin types, Keon says. What's more, your skin type may change as you get older. Cake foundation is great for oily skin, while liquid formulas are best on dry skin. Don't be surprised if your makeup artist uses something different from what you usually use.

Your hair should be squeaky clean and conditioned before styling
You've probably planned to pamper yourself when you get ready on your wedding day. Your plan may include using a deep conditioning treatment for your hair--but that's something that Keon advises against. Keon says that hairstyles, especially updos, hold better when hair isn't smooth. You may still shampoo your hair on the morning of your big day, but you should definitely skip the conditioner.
ADVERTISEMENT - CONTINUE READING BELOW
Comments
Load More Stories