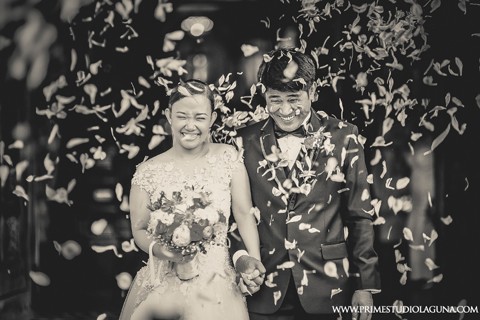 Among the things that a newly wed couple looks forward to after their big day is seeing their wedding album. Seeing their wedding photos for the first time make the days after their wedding even more exciting.
The tandem behind Prime Studio PH knows how much couples want to relish their big day, and so they make sure that they give them nothing but stellar shots of their special day.
Mel and Jeff Dolorico, the brilliant combo behind Prime Studio PH takes pride in the quality of their photos. According to them, the photos reflect the principles they employ in their company when they decided to put it up a few years back. Mel shares, "We are a fun team who are passionate in what we do. We love to be with our clients, as well as other wedding suppliers too. Our unmatched dedication in our work is what sets us apart from our competitors."
ADVERTISEMENT - CONTINUE READING BELOW
To prepare for a project, the wedding photographers behind Prime Studio PH duo sets up a meeting with their clients to set their expectations and to hear their insights about their big day. According to Mel, they make sure that the couples are comfortable around them so they'll be at ease when posing for their prenuptial and wedding photos. She adds, "We love making friends with our clients. It's one of our strategies to win their trust and make them feel at ease in front of the camera."
To keep their photographs sophisticated yet natural, Prime Studio PH uses ambient lighting in most of their sets. According to the two, they like creating shots that look fresh and candid and not overly posed or staged.
What keeps this team unique from other photographers is their passion for to their craft. The team improves its techniques by listening to feedback from their clients. Doing so not only helps them create a better relationship with their couples, but it also allows them to discover new techniques and photography styles. By constantly learning and finding new ways to up their game, they're one step closer to becoming the best team in the field. Most importantly, they continue to make couples ecstatic on the happiest day of their lives.
ADVERTISEMENT - CONTINUE READING BELOW
Comments
Load More Stories