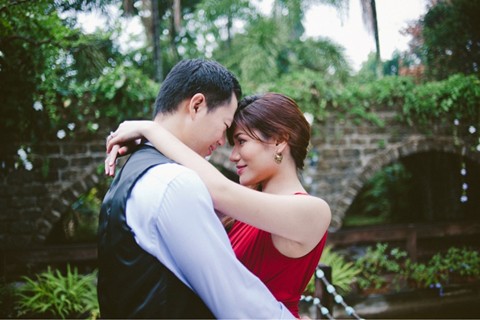 Photographs are our doorway to the past. Through these handy life snippets, we get to relive the best days of our lives in a flash.
Anthony Co is a lifestyle photographer and an artist in his own right. He has dedicated his life to capturing life's greatest moments in tasteful and vibrant photographs that warm the heart. For him, the world is clearer behind his lenses. He sees beauty in candid moments that he immortalizes with the click of the shutter.
His inspiration comes from his couples' energy. He adds, "I get excited when they're excited. I engage in long conversations with them about their lives and the wedding. From these talks, I get an insight into their mood and their personal style and preference."
According to Anthony, he likes customizing photo shoots to match the taste and personality of his couples. He takes inspiration from their quirks, and he designs a concept that best mirrors their uniqueness. "Every couple has a perfect moment. And when you get to capture that, and the perfect expression on their faces, that's what makes an epic shot," relayed Anthony.
ADVERTISEMENT - CONTINUE READING BELOW
Anthony and his team values order and organization. He likes to stay on top of things to make sure that everything is in place. So when planning for a prenuptial shoot, he goes beyond what the couple tells him, and reads their expressions so he can come up with a definitive concept and a shoot plan that works best for them. He adds, "We usually set a meeting just for brainstorming so we can map out everything. We concentrate on who the clients are as a couple, and we observe how they interact with each other. We base the theme and flow from there."
CONTINUE READING BELOW
Recommended Videos
His mission is to provide couples with photos that'll make them embrace the very things that set them apart. Anthony relays, "Our dedication to our clients is what keep us different from other photographers. I actually dread the day when photography just becomes a business and everything becomes impersonal. We set a limit to the number of couples we service per month just so we can give each of them our undivided time and attention."
ADVERTISEMENT - CONTINUE READING BELOW
Load More Stories