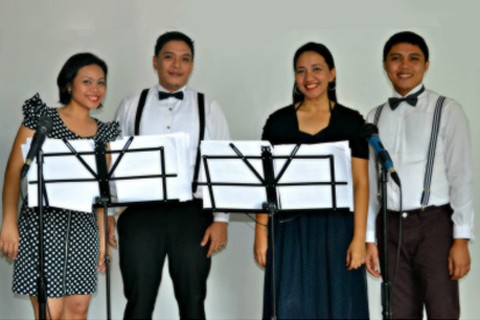 Apart from your decor and floral fixes, you can use music to set the mood on your special day. Through a carefully selected playlist, you can foster a pleasant atmosphere at your wedding.

Tenstringedlyre is a musical company that specializes in providing soulful song versions at intimate gatherings such as weddings. Jean Canivel, owner and one of the pioneers of Tenstringedlyre shares, "We take pride in being one of the few groups that offer a customized repertoire to our clients."

This group of musicians also offers consultation services to couples to better understand their musical requirements. According to Jean, they enjoy the music selection process as much as the couples do. It allows them to bond with their clients and to get to know them better based on their music preference.

Tenstringedlyre holds a great selection of songs perfect for all types of gatherings. From classical music to pop rock, they can perform almost any song on your big day with ease and stellar execution. "We don't know about our competitors, but we always consider the preference of our clients. That's one of the things that keeps us a step ahead of our competitors--that and our tailored repertoire and excellent showmanship," adds Jean.

ADVERTISEMENT - CONTINUE READING BELOW
This musical group believes that every couple deserves to be serenaded with their favorite songs on the most important day of their life. So to make their services available to everyone, Tenstringedlyre has tailored group packages that can accommodate an array of budgets.

Depending on the type of music service you need, be it a solo, a duo, or an orchestra performance, you can call on Tenstringedlyre to deliver. "We provide fast, efficient, and transparent booking process, perfect for the hands-on couple. Couples may also select from our roster of performers and wide array of genres the ones they wish to hear on their celebration. All our performers are conservatory-trained, meaning each of them is always in tune and in character. Lastly, we also offer special perks and discounts depending on the season," shares Jean.
Comments
Load More Stories