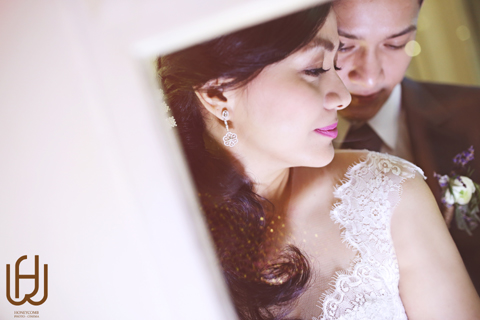 Special moments replay in our heads as clear as our favorite movie scenes. And one life event that is made of drama, comedy, and lots of action is a wedding. Such a moving event thus requires proper documentation through photos, which should showcase all the details and emotions that marked that day.
Honeycomb Weddings knows and understands that every wedding deserves remarkable wedding photos that will serve as lasting testaments of true love. As a wedding photographer, Vladimir Lima, head photographer of Honeycomb Weddings, takes much of his inspiration from films. For him, cinema is similar to photography as they are both about balancing light to capture a picture-perfect scene or moment. As he recognizes every special fleeting moment that deserves the spotlight, his clients are gifted with photos that are worth keeping and sharing. Moreover, Vladimir throws in a mix of photojournalism and fashion photography to present his clients with a unique wedding photo coverage experience.
ADVERTISEMENT - CONTINUE READING BELOW
Launch the gallery below to see sample photos from Honeycomb Weddings.
Comments
Load More Stories