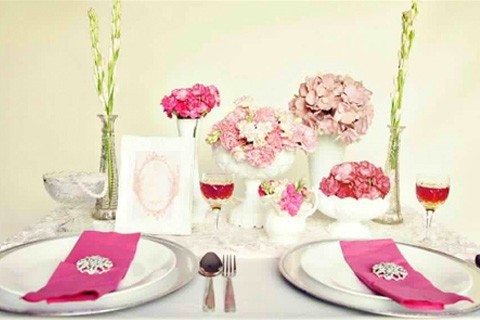 Elegance is a timeless look unmistakably sought when planning grand affairs. It is quite easy to daydream a grand wedding reception, but sometimes reality is another story. Luxury, more often than not, comes with a hefty price but sometimes a posh godmother steps in to save the day and you may just have your dream party after all.
A classy atmosphere, an array of delicious food, and rounds of exemplary service; these are the essential elements that The Posh Caterer does best. The icing on the cake? They are more than happy to make your wishes come true without added cost.
Whether it is a wedding, a debut, or a special moment to celebrate, The Posh Caterer is quick to add a touch of personality and refinement without burning a hole in the pocket. This is the foundation of The Posh Caterer when it was launched two years ago, affordably bringing to its beloved clients the finer things in life as well as themed concepts for a signature look.
ADVERTISEMENT - CONTINUE READING BELOW
Fancy an arrangement of cherry blossoms, a glamorous party fit for royalty, or a setting straight out of Midnight in Paris? Whether the theme is elegant or rustic, whimsical or classic, they strive to achieve the a look that is well-executed. The Posh Caterer's magic touch creates a special word for their clients, giving them not only their money's worth, but an extraordinary experience as well.
The Posh Caterer, a new line of N.E. JBZ Catering Services Inc. under the capable hands of its general manager Mr. Alvin Ang, recognizes the heart of their endeavour which is quality service. It is quite a noble homage to its origins in the NE Restaurant and Bakeshop in Cabanatuan City. The name grew, when in the 1980s, the son of the owner Mr. Ben Uy and his wife Lillia started a small restaurant in Sta. Mesa which attracted students and doctors of the nearby UERM. The clientele flocked to the restaurant because of its extraordinary food, even more when it expanded to a catering business in 1982. Today, NE has since become one of the most popular caterers in hospitals and pharmaceutical companies.
In their own style, The Posh stays true to their brand's mission and vision, which is believing in continuous growth and sharing opportunities with its employees. They are focused in producing very pleased clients and letting them experience something one of a kind which, on top of it all, makes for a lasting memory; that once they attended a chic affair soaked in gaiety and good food, everything else was just so posh.
Click here to view The Posh Caterer's listing for more information.

Load More Stories