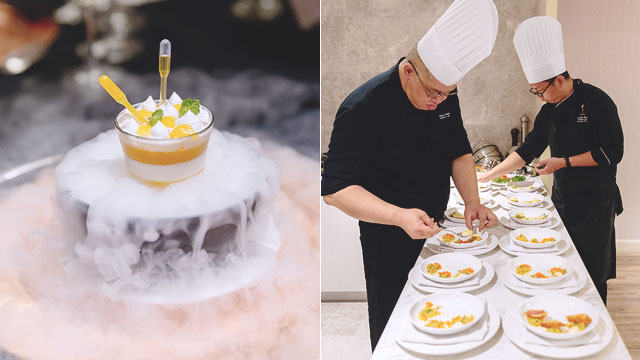 If you're tying the knot in QC, you're probably looking for a reception venue that has (1) great aesthetics, and (2) good food.
Seda Hotel Vertis North has got you covered, as it has a "pillarless grand banquet hall" that can accommodate up to 600 guests, so everyone (including your photographers and videographers) can get the best view of you and your groom.
ADVERTISEMENT - CONTINUE READING BELOW
CONTINUE READING BELOW
Recommended Videos
Aside from this, you'll also get to pick from a wide array of well-thought-of culinary delights; this year, however, new Sino-inspired dishes will be added to their banquet offerings prepared by Seda Vertis North's Executive Chef Kerpatrik Boiser and Executive Chinese Chef Hann Furn Chen.
Here are some of the dishes you'll definitely anticipate:
ADVERTISEMENT - CONTINUE READING BELOW
Creamy Prawn-filled Ravioli
This appetizer blends East and West: the ravioli delectably opens into a creamy, prawn filling, with a smoothness contrasted by a bed of crunchy almond and parmesan cheese and salted red egg bits.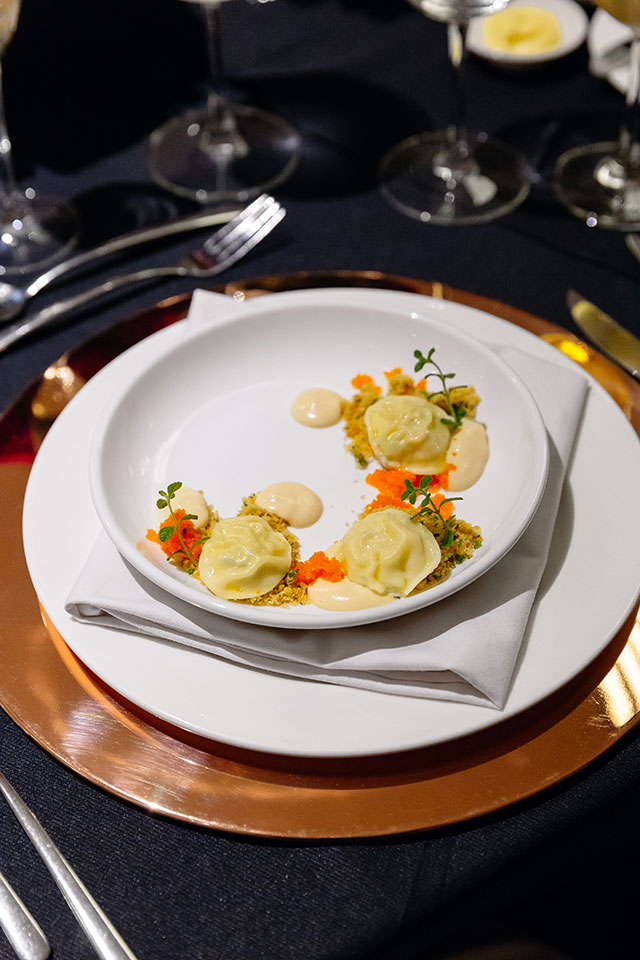 Seafood Soup
You're probably familiar with French onion soup, which is usually topped with a flaky pastry. One would say that this fusion dish is similar to it—only that the pastry breaks to reveal a light yet full-flavored clear broth of prawns, scallop, sea cucumber, and fish maw that has been simmered for hours.
ADVERTISEMENT - CONTINUE READING BELOW
The hotel's director of sales and marketing Cinty Yniguez notes that the dish does not contain shark's fin, as Seda does its best to hold true to its thrust of preserving the environment and protecting at-risk species.
Chili Lobster
A nod to its Singaporean counterpart, the Chili Crab, this dish has the familiar sweet, spicy, and sour notes of the classic recipe, and is prepared in such a way that you don't need to dirty your hands cracking shells. It's served with a soft mantou (that you'll have to wipe the sauce on your plate with, because it's that good).
ADVERTISEMENT - CONTINUE READING BELOW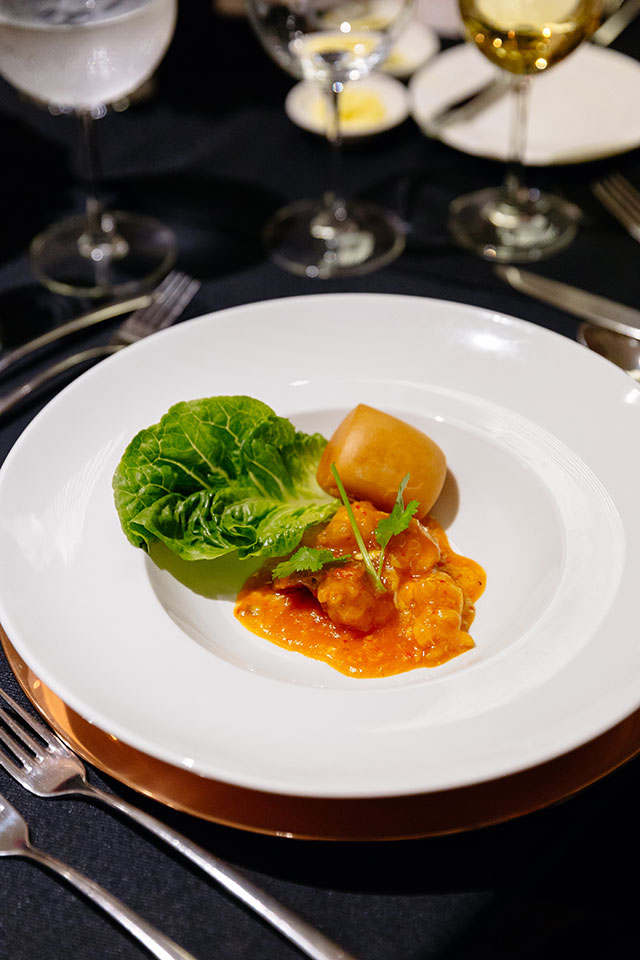 Mango Sago Collision
This mango mouse is highlighted by a honey-basil sauce which gives it a fresh, tangy twist that satisfies both your sweet tooth and cleanses your palate—and it sits on a bowl of foggy dry ice, making it the perfect, high-note ending to a deliciously creative course.
ADVERTISEMENT - CONTINUE READING BELOW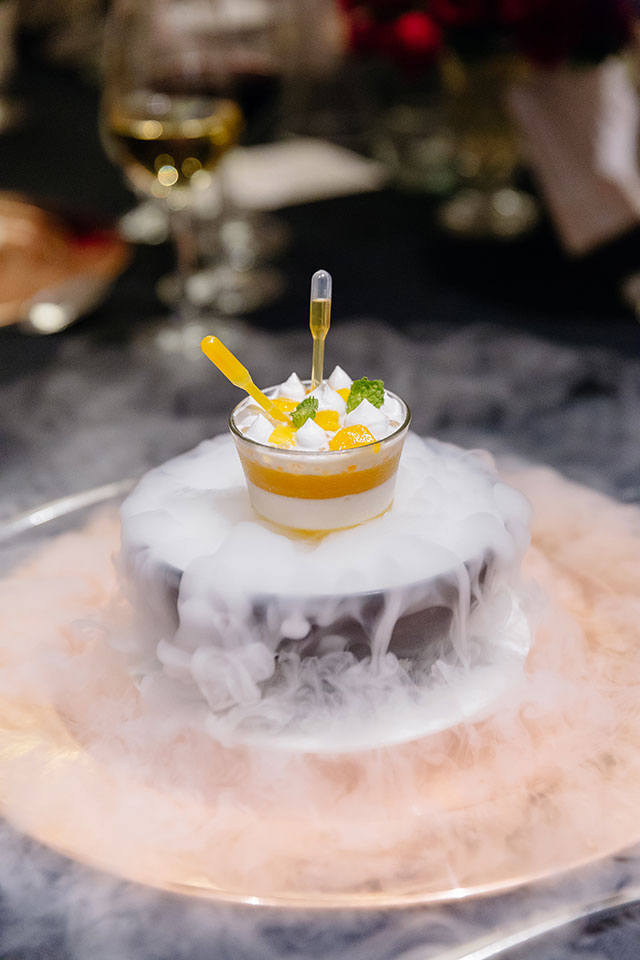 Aside from being made available for event banquets, you'll also find these upcoming dishes in a new Chinese restaurant that will open in the hotel within the year.
Did we whet your appetite? You can inquire or book your reservations through their website. For more details, follow Seda Hotel Vertis North on Facebook and on Instagram.
ADVERTISEMENT - CONTINUE READING BELOW
Load More Stories