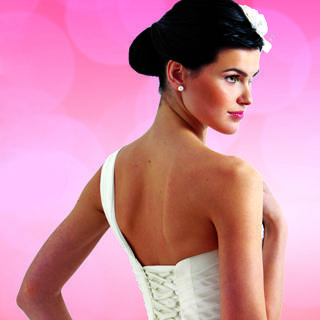 Brides want to look and feel beautiful in their wedding gown, which is why a lot of them employ a beauty and fitness regimen in preparation for the big day. While you might opt to lose weight through diet and exercise, sometimes, you just need that extra help in shedding off the stubborn inches.
Sexy Solutions by Belo gives you the helping hand in looking and feeling your best for your wedding. Sexy Solutions by Belo is a non-surgical fat reduction clinic that specializes in losing those last few inches that never seem to come off no matter how much diet or exercise you do. The non-invasive body contouring services use the latest technology, and are enhanced by nutrition and fitness to help you reach your target even in with a limited time.
Read more about the services below to see how Sexy Solutions by Belo can aid your diet and exercise regimen.
ADVERTISEMENT - CONTINUE READING BELOW
Burst the Fat with Lipo Cavitation (PhP2,500)
Lipo Cavitation breaks down stubborn fat cells in areas such as the abdomen, thighs, arms, upper and lower back by delivering sound waves using low frequency ultrasound causing the fat cells to burst and the fat to seep out, making it easier to flush out. By targeting specific areas, Lipo Cavitation allows you to wear even the tricky gown silhouettes--like the mermaid or the sheath--with ease.
CONTINUE READING BELOW
Recommended Videos
Tighten the Skin with Multi Firm (PhP1,500)
Multi-Firm uses radiofrequency energy to improve the appearance of cellulite and stretch marks. As a result, the body becomes reshaped and tightened. The procedure can also tighten sagging skin in the face and neck, and lessen fine lines and wrinkles, giving you that instant refreshing lift. With Multi Firm, you'll look fresh and ready for the wedding and the honeymoon, too.
Tone the Muscle with Body Sculpt (PhP1,500)
Body Sculpt releases energy pulses are sent to the muscles promoting contractions similar to exercise, causing a "squeezing" effect that is necessary for the acceleration of liquid fat drainage. It improves blood circulation, lymphatic drainage, and fat metabolism. With toned muscles, you'll look great in your gown from any angle.
ADVERTISEMENT - CONTINUE READING BELOW
The three treatments complement each other to bring remarkable results. When done together, the treatments help you shed off two to three inches with minimal downtime. Without the unwanted bulges, you'll exude confidence and beauty in your wedding dress.
Comments
Load More Stories