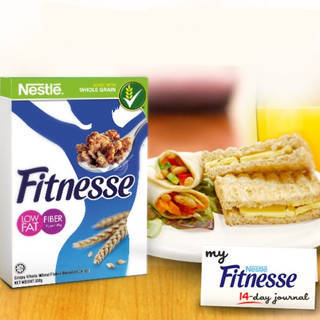 The bride anticipates seeing herself in her wedding dress for the first time, and to prepare for that precious experience--and for the trip down the aisle, most brides make an effort to shed pounds before the big day.

There's nothing wrong with wanting to lose weight before the wedding, but you need to remember that maintaining a healthy lifestyle--rather than just dropping a dress size--is the encompassing goal. Going on crash diets should give way to more realistic and enjoyable means to stick to your plan. If you're ready to say "I do" to a more confident you, check out our steps to getting healthy for the big day.
1. Spread the word.
If you think you have the tendency to scrap all your plans to get healthy, start off by telling your groom, friends, and family about your goal. This way, you'll be more likely to be true to your word since everyone in your circle knows about what you intend to do. Also, the people around you can remind you to get back on track when you start to slack off.
2. Consult your doctor.
As with any plans involving lifestyle changes, it's best to check with your doctor before you embark on any program. You want to make sure that the way by which you intend to lose weight is safe. This is especially crucial if you have a condition that might hamper you from doing strenuous activity.
3. Start eating healthy.
Easier said than done, eating healthy can be a challenge, especially for a stressed-out bride. However, remember that there are lots of healthy and yummy food options in the market. Kickstart a wholesome lifestyle with NESTLÉ FITNESSE 14-day program. NESTLÉ FITNESSE is packed with whole grain, high in fiber, and low in fat, helping you achieve a healthier body weight. Have it for breakfast and dinner, eat a balanced meal for lunch, and you're well on your way to a healthier you.
ADVERTISEMENT - CONTINUE READING BELOW
4. Get moving.
If you find yourself sitting down most of the day, make a commitment to start moving more. Make this goal fun by enrolling in a dance class or going on regular bike rides--just pick an activity that you enjoy doing so you're bound to keep doing it. You can check out the NESTLÉ FITNESSE on Facebook for exercise tips. Moreover, you can sign up for their lifestyle events, which are great opportunities to connect with other women who also aim to shape up.
5. Surround yourself with a support group.
Getting healthy may be daunting for some women, so surround yourself with positive people especially when you start to feel overwhelmed. Better yet, gather your friends who also wish to maintain a healthy lifestyle, and be each other's source of positive vibes as you shape up together.

For an easy guide to a healthy 14-day customized meal plan, check out the NESTLÉ FITNESSE 14-day journal application here.

Comments
Load More Stories