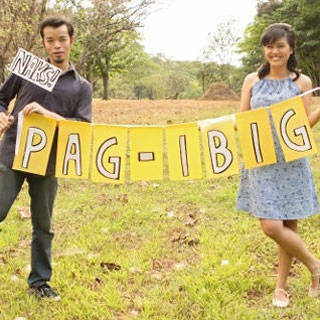 It's February! It's the month of hearts and flowers, and here on BridalBook.ph, romance is definitely in the air.
We're loading up on flowers and love songs to get you in mood, so watch out for romantic bouquet inspirations (which you might just receive from your special someone on Valentine's Day, so start dropping hints!) and soulful serenades from wedding entertainers.
Looking for ideas for a Valentine's Day date? We're giving you a sneak peek at TravelBook.ph's romantic getaway round-up. See it here first!
You'll also be seeing a lot of reds and pinks--the colors of love--on the site. We're featuring beautiful wedding elements in those vibrant shades and can't wait to show you our favorite galleries.
We're also talking about outdoor weddings. Ah, nothing can be more romantic than getting married (or celebrating a wedding) by the sea, under the stars, or in a beautiful garden setting surrounded by lush, aromatic flowers. So if you're looking for venues, suppliers, or tips on how to pull off an outdoor wedding or reception, stay tuned for our special content.
ADVERTISEMENT - CONTINUE READING BELOW
And, YES! Our DIY corner is back! Expect little projects made with love by your fairy craftmother and her little elves. (We know you missed us!)

Finally, we've always said you'll fall in love with our featured weddings--they're the perfect inspiration to help you find the look you want for your wedding, not to mention the suppliers! Well, we're marking a milestone on February 14, no less, so don't forget to drop by on V-day and share the love.
Love is definitely in the air on BridalBook, so please do visit us for your daily dose of romance.
-- Jamie, Fairy Craftmother
Comments
Load More Stories