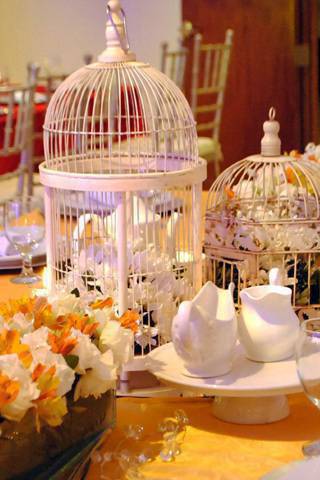 In the recent years, styling for special events has gained popularity. RichGold Weddings, one the fast-rising caterers in the market today, recently launched their styling services, which come with the catering packages they offer. The four styling options, called RichGold Weddings: Travels in Four Seasons, presents couples with travel-themed set-ups for their big day.
Philip Encarnacion, President and CEO of RichGold Weddings, shares why they decided to offer styling with their catering services. "There are lots of great wedding theme ideas, but sometimes, [availing of styling services can mean going for a costly upgrade]." With RichGold Weddings, styling is automatically included in the catering package--and the best part is that the styling services are free. This means that couples who book RichGold Weddings as their caterer do not need to hire a separate team of stylists for their wedding reception.
RichGold Weddings offers basic themed set-ups, which take inspiration from seasons and travels around the world. Couples can choose from decorations that showcase winter, spring, summer, and fall. While all four looks are easy to work with, Philip suggests that couples consider the date of their wedding to pick a look that suits their celebration. He says, "For example, if you have chosen to get married in April, [a summer-themed set-up will be] appropriate. If you want to get married in the cold Christmas season, then winter-themed [décor would work.]" adds Philip. He also shares that the four themes can complement the couple's chosen venue. Philip elaborates, "If you want to get married at a farm or a ranch, then you can go for spring-themed reception."
ADVERTISEMENT - CONTINUE READING BELOW
CONTINUE READING BELOW
Recommended Videos
While RichGold Weddings has ventured into styling weddings, food still remains to be their primary concern. Executive Chef Bryan Regis shares that the food to be served at the event can even match with the chosen theme. "Choosing a wedding theme is just the beginning. Once you have your wedding theme set, you it becomes easier for you to [pick out other elements for the big day,]" he says.
With RichGold Weddings' catering and styling offerings, couples can look forward to a feast for the palate and the eyes as well.

For more information on RichGold Weddings, click here.

Comments
Load More Stories