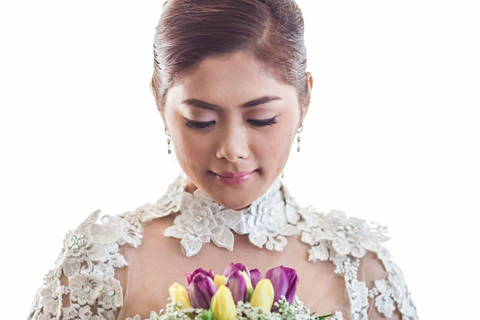 Every bride has her own personality in choosing her look for her wedding day. Aside from looking flawless and beautiful, you also want to pick a style that brings out your best features.
Mhec Gado is a professional makeup artist who has a passion for making brides beautiful. She puts importance on what the bride wants by listening to each client's concerns. Mhec believes that no two brides are alike. She pays attention to your skin condition, your facial structure and your style preferences because she wants your look to be suitable for you. She makes sure that your flawless look would only reflect your most innate self.  
Launch the gallery below to see Mhec's different bridal looks, featuring some of her real brides.
Comments
Load More Stories