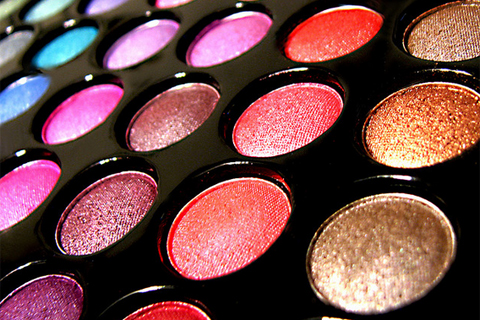 Looking and feeling at your most beautiful on your wedding day starts includes picking your makeup artist. To help you narrow down options for your wedding day, remember to ask your prospective makeup artist these questions before booking.

What type of makeup looks and techniques are you comfortable with?
While most makeup artists can do a variety of looks, each one surely has a favorite look to do on brides. Moreover, some makeup artists prefer to do airbrush makeup, while others are more at ease with traditional application. Ask your prospective makeup artist about how s/he works so you can get a clearer picture of how you'll collaborate on your look.
How much time do you need to finish my look?
Your bridal look, which includes hair and makeup, can take about two to three hours to finish. The time depends on the complexity of your chosen hairstyle and the makeup application techniques, among other things. Ask about the time it would take to finish your look so you can make sure you'll be ready in time for the pictorials and wedding ceremony.

ADVERTISEMENT - CONTINUE READING BELOW
Will you be staying for touch-ups? May I have a different look for the reception?
You want to look fresh until the end of the wedding reception, and to do that, you'll need to retouch your makeup every now and then. Ask your makeup artist if s/he can stay until at least after the ceremony to make sure your makeup's still fine. If you plan to change your look for your reception, remember to talk about that prior to the wedding as well.

What will entail additional fees?
Upgrades, like airbrush application and makeup look changes (see above), may cost additional fees. If you're having a destination wedding, your makeup artist may also charge out-of-town fees. Moreover, some makeup artists also charge extra for the trial hair and makeup session. Make sure you and your prospective supplier are on the same page--and all the inclusions are in the contract--before you finalize your booking.
ADVERTISEMENT - CONTINUE READING BELOW
Do you have packages that include services for my entourage? How much is the additional fee per head?
To help your entourage get ready for your wedding, ask your supplier if they have packages that include makeup for the entourage. Instead of offering packages, some makeup artists just charge additional fees for services for the entourage. Check what your supplier can offer so you can arrange for your entourage's hair and makeup session as well.
Meet potential makeup artists--and also try out a bridal look--at Blush: A Bridal Beauty Fair on July 12, 11a.m. to 6p.m. at Robinsons Magnolia. Click here to pre-register.
To find a hair and makeup artist for your big day, see our listings here. 

You might also want to check:
Comments
Load More Stories