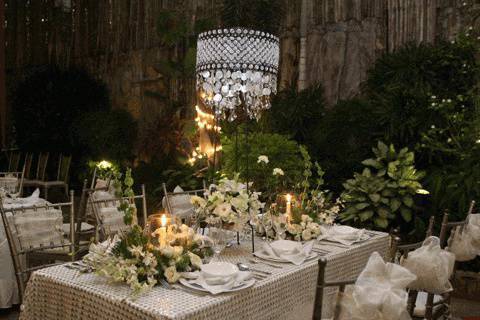 As Sir George Bernard Shaw puts it, "There is no sincerer love than the love of food." A wedding is an intimate celebration of love between two people, and it is just right that the the couple and their guests feast on hearty meals on this special day. As guests breathe in an air filled with love, the aroma of freshly cooked meals comes along, making it an even sweeter scent.
Food essentially is among the highlights of any event. In a wedding, food sets the mood, keeps everyone entertained, and leaves the guests smiling up until the end. Queensland Catering Services offers two wedding packages that couples and their guests can enjoy at the reception. These packages can be customized depending on the preference of the couple.
The Standard Wedding Package can be availed for only PhP320 per person. Couples can choose between assorted vegetables with dips or crostini with various dips for the appetizer, and select from the wide array of food choices for pasta, main course, and dessert.
For PhP370, guests can have a taste of impeccably prepared international and local dishes as part of the Premium Wedding package. Choose from chicken gallantina, florentina, potato casserole and more for fowl, and satay, tenderloin, spareribs for pork. A more comprehensive lineup of sumptuous meals is available for this package that could make any wedding a night to remember.
For both packages, catering amenities are also provided to ensure a breezy reception. The likes of Tiffany chairs, guestbook, buffet centerpieces are available for use on the wedding day.
ADVERTISEMENT - CONTINUE READING BELOW
Visit Queensland Catering Services' listing for more information on their packages.
Comments
Load More Stories