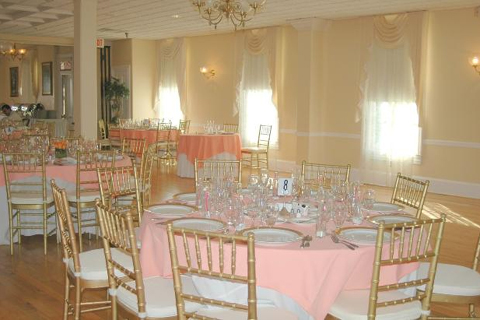 When you've finalized your wedding guest list, the next step is to assign seats for your reception. You want to create a warm and inviting atmosphere for your party, and achieving that means helping old friends and new acquaintances to mingle. We've prepared some tips to assist you in seating your guests.
Get the big picture
Assigning seats can be an overwhelming task, but you can also make it a fun one. Print out your guest list and cut out each name. Lay out the names on a work area that represents your reception venue--use plates to stand for round tables or small boxes for rectangular or square tables. Arranging your seat plan this way allows you to visualize your reception party clearly.
Mix groups to allow guests to mingle
If you're inviting your big barkada from college, it wouldn't hurt to divide the group and let some of them share tables with your friends from high school or your workplace to help your friends expand their social circles. When you're mixing groups at one table, keep the number of guests from each crowd balanced. In case some of your guests are too shy to mingle, at least they will have some friends in the same table to keep them company.
ADVERTISEMENT - CONTINUE READING BELOW
CONTINUE READING BELOW
Recommended Videos
Group guests with similar interests
Another thing to keep in mind if you want guests to make new acquaintances is to group them with people who have shared interests. When introducing guests to each other, mention their common interests--and hopefully their conversation will take off from there. Having something in common with another guest will make the idea of meeting a stranger less intimidating.
Seat couples together
Keep your guests' civil (or dating) status in mind when assigning seats--it can get pretty awkward for a single guest to be included in a table full of couples, unless there are other single guests seated at the table. In general, seat couples with other couples to keep things from becoming uncomfortable for other guests.
Keep kids amused
Ease your guests' babysitting load by preparing a special table for kids. You can gather coloring materials and other craft supplies at one table (just steer clear of sharp objects!), and let younger guests become wrapped up in their own world. Remember to keep their table near responsible adults, and keep the kids' table away from your wedding cake!
ADVERTISEMENT - CONTINUE READING BELOW
To see listings for wedding coordinators, click here.

You might also want to check:

Comments
Load More Stories