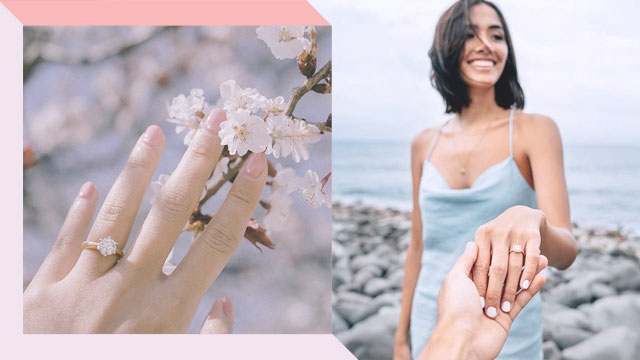 When buying diamond rings, there are four Cs to keep in mind: carat, color, clarity, and of course, cut. But among all these features, the cut is perhaps the first thing that you—and others around you—will notice. The cut makes a huge impact on the overall style of your ring, as it influences not just the shape of your diamond but even how it sparkles. Hence, it's often the first thing to consider when buying a ring. 
Whether you're ready to get hitched soon or you're looking to gift yourself a sparkling ring (because why not?), here are the most popular diamond cuts worth knowing: 
1. Cushion 
Shaped like your wedding pillows, this cut features a square shape with rounded corners.  
ADVERTISEMENT - CONTINUE READING BELOW
2. Emerald 
This one's for the lady who likes an eye-catching gem. An emerald cut is characterized by a rectangular shape and a long, steps-like facet that sends off a very regal vibe. 
3. Asscher 
A smaller, more understated version of an emerald diamond, an Asscher cut features a timeless square shape. 
4. Princess 
Another classic cut, princess diamonds have a square silhouette with pointed corners. 
ADVERTISEMENT - CONTINUE READING BELOW
5. Round 
Cut to have 58 facets, round diamonds sparkle the most—it's no surprise this is a popular cut for engagement rings. 
6. Pear 
For something uncommon and extremely elegant, pear-shaped diamonds, with its oval silhouette and pointed end, will make your heart skip a beat. 
ADVERTISEMENT - CONTINUE READING BELOW
7. Oval 
Oval cut diamonds are not only pretty to look at—its elongated shape creates the illusion of a bigger diamond. "The slender shape can also make the finger of the wearer appear longer and slimmer," explains Lumera Diamonds. 
Load More Stories