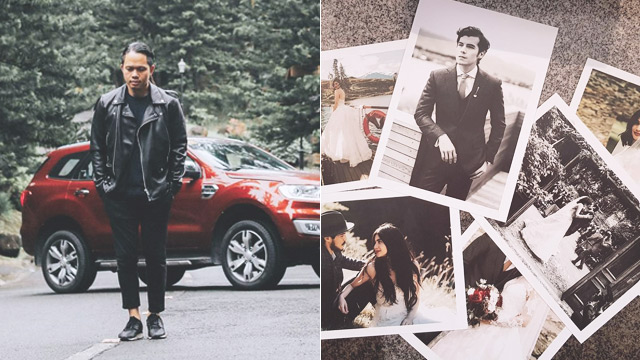 Anne Curtis and Erwan Heussaff's rustic and romantic happy ending set against the rolling hills of New Zealand. Solenn Heussaff and Nico Bolzico's laid-back yet sophisticated fairytale wedding in idyllic France. Isabelle Daza and Adrien Semblat's flowery, romantic exchange of vows by the vineyards of the Italian countryside. Beautiful couples with backdrops just as gorgeous on the most special day of their lives and photographer Pat Dy was there to capture every love-filled moment of it.
ADVERTISEMENT - CONTINUE READING BELOW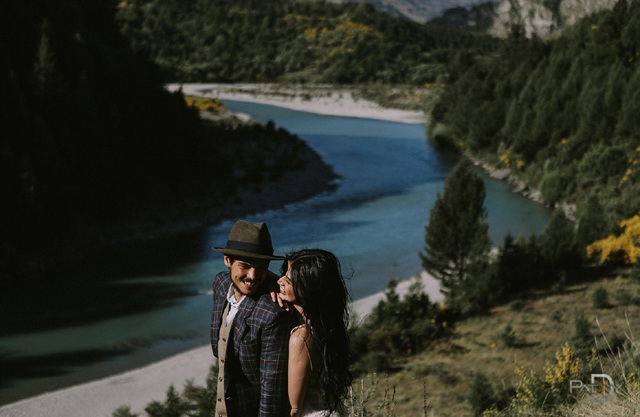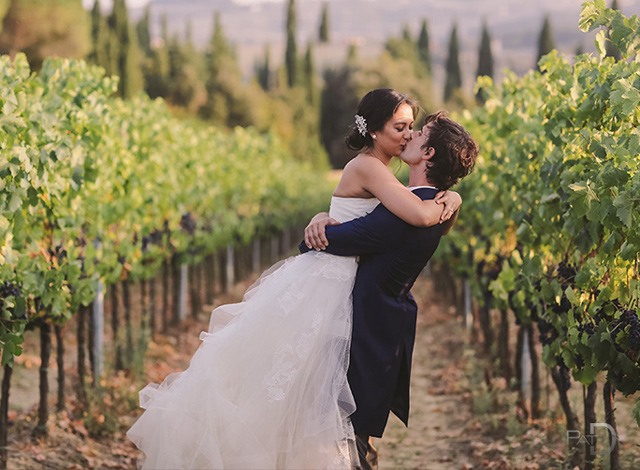 CONTINUE READING BELOW
Recommended Videos
With all of these grand weddings taking him all over the world, it's almost hard to believe that Pat's first wedding gig took place at a Max's Restaurant and that he charged only P12,000 to cover it. "It was intimate and beautiful," he recalls in an interview with SPOT.ph, but now he shoots weddings that range from a small and private 50 to a grand 1,000 guests. And it wasn't until after college that he actually dedicated himself to the craft. "The [wedding photography] was a process after college. It was a means of earning some money while I pursued a music career and shooting for magazines as well," he says.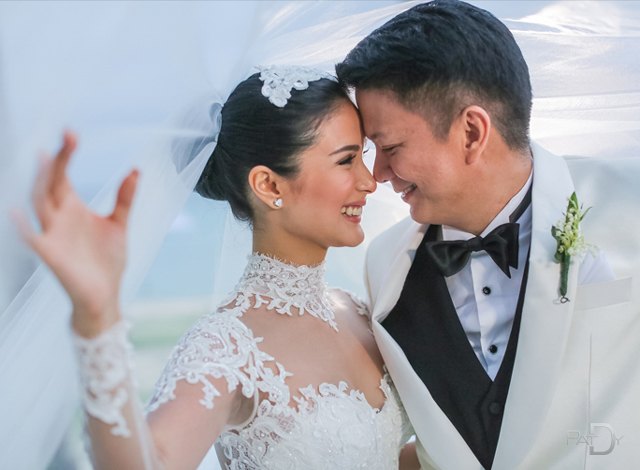 ADVERTISEMENT - CONTINUE READING BELOW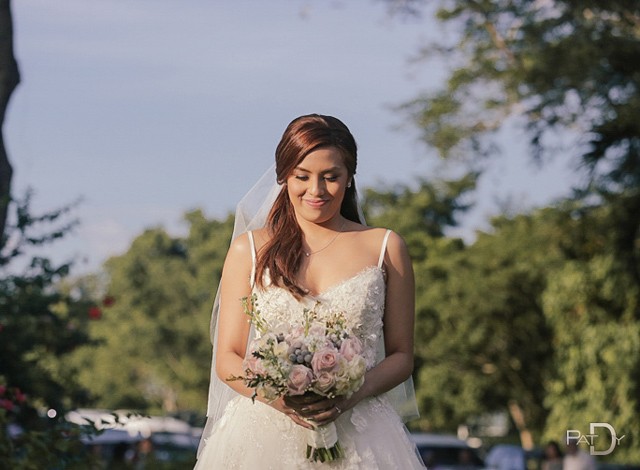 In a previous exchange almost seven years ago, he described his style as "fashionably, candidly elegant." But he's added a few more notable additions to his resume (aside from the aforementioned ones) since then, like Heart Evangelista and Chiz Escudero's highly publicized beachside wedding in Balesin or Nikki Gil and BJ Albert's secret nuptials in Sta. Elena. Now, he describes it as "fashion-forward and effortlessly elegant."
ADVERTISEMENT - CONTINUE READING BELOW
His new description still retains the fashion and the elegance, but he puts his own spin on what "fashion-forward" means. "[It] can adapt to any look and feel of the couple with the right directional poses without making them look awkward and funny," he expounds. "Regardless of what style and direction, the couple should always look effortless and elegant."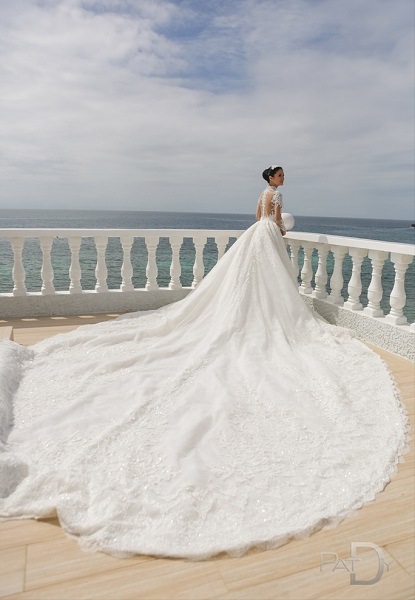 ADVERTISEMENT - CONTINUE READING BELOW
It's not that surprising that Pat would describe his style as something related to fashion. He is, after all, also a photographer well-known for fashion editorials. This experience is exactly what helps him make the most out of the limited time he has with his subjects for the day and make it look like a 15-minute shoot lasted a whole day. "Shooting editorials and working with the best editors trained me into having that correct taste in executing my shots from the poses, look, and feel up to the styling," he says. And while he knows that wedding couples aren't always models (like Anne, Solenn, and Belle), he still finds the best way to make them look good. "I'm not shooting models with my wedding couple, so the more one should know how to tame down which poses should work with them."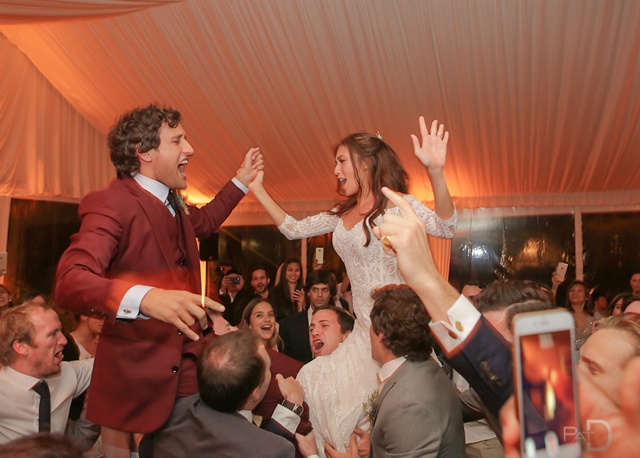 ADVERTISEMENT - CONTINUE READING BELOW
It might not seem like it, but Pat shares that celebrities still have the same problem when it comes to their wedding day: They overthink. "Many couples tend to overthink things during their wedding day and tend to keep reminding their coordinators what to do," he says. He also lists having all your friends in your room as another usual reason for delays in schedule. "My best advice would be, is to listen to their photo and video guys. if we say it's time to shoot and go, then its time. We are the best when it comes to the timing of your wedding day."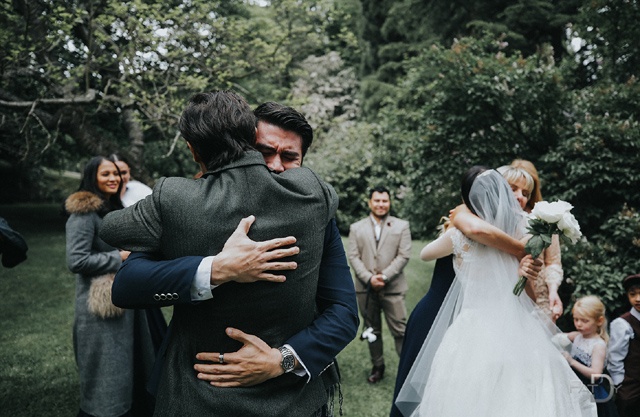 ADVERTISEMENT - CONTINUE READING BELOW
After working with so many high-profile names, Pat has come across more than a couple of funny anecdotes during a wedding. One of the most memorable stories is actually from a recent one—Anne and Erwan's. He recounts, "They [Anne and Erwan] were walking out from the ceremony grounds to be greeted by the petal shower. Hugs were exchanged from different family members. [Erwan's] sister Solenn was crying and hugging the couple." After watching the tearjerker of a wedding video, you can only imagine how much actual crying took place. Then Nico suddenly tells everyone, "My wife cried more here than our wedding!' You can always count on Nico to keep the atmosphere light."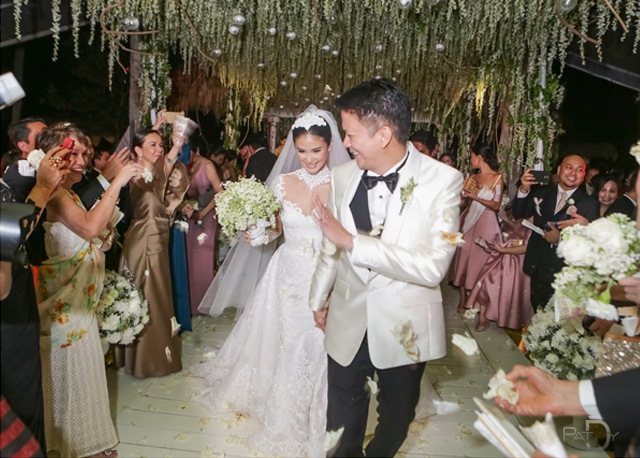 ADVERTISEMENT - CONTINUE READING BELOW
But of course, celebrity weddings still have their own unique challenges that Pat knows all too well. "There are many figures involved from politicians to other celebs. Everyone wanting to take pics at the church leading to many many delays...or maybe a TV team also documenting and other press photographers coming to shoot," he says. If you've ever seen a celeb out and about on a normal day, you could only imagine how many more flashing lights they face on their actual wedding day.
This is why Pat thinks more and more local celebrities prefer to fly out and hold their wedding in a different country. "Having the wedding abroad allows them to have a more intimate situation where they don't have to be guarded. People and fans [would be] walking up to them every minute if they had it in Manila," he explains. He also believes that engagement pictorials are getting more popular thanks to more affordable airline tickets.
ADVERTISEMENT - CONTINUE READING BELOW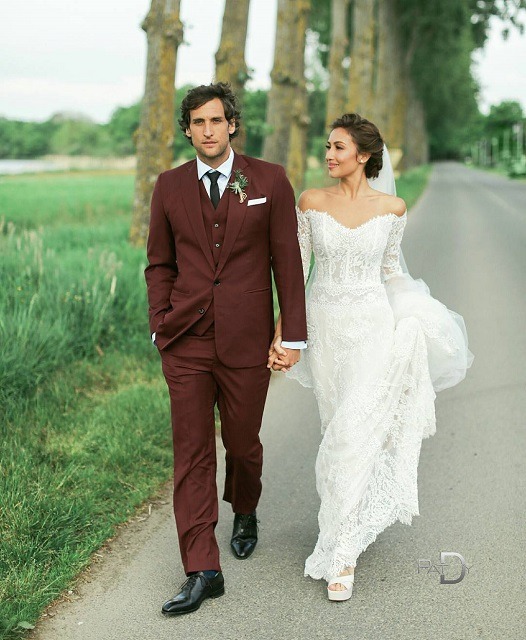 A new location is also a more-than-welcome change for Pat, who gets even more inspired by different surroundings. "I love shooting in new places. The ideas that goes through my mind [are] endless!" And if you're wondering how his photos turn out so stunningly beautiful, it's because he takes his time to get to know the new area a bit more. "I arrive a day or two before just to get a feel of the place," he reveals. He makes the most out of the gorgeous locations "by shooting fast in one spot and not overthinking where to shoot." In contrast to the painstakingly detailed plans of a wedding, Pat shows that sometimes, you don't have to have every single little detail planned out. "I just follow my couple and allow things to be spontaneous," he shares.
ADVERTISEMENT - CONTINUE READING BELOW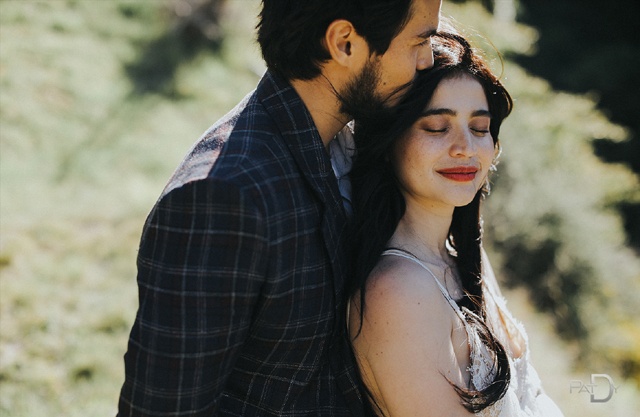 Shooting celebrity weddings come with their own ups-and-downs, but for Pat, it doesn't really matter. At the end of the day, his photos still tell the same story. "The couple should always look good in my images and the love and connection should always be there."
This story originally appeared on Spot.ph.
ADVERTISEMENT - CONTINUE READING BELOW
* Minor edits have been made by the Femalenetwork.com editors.
Load More Stories