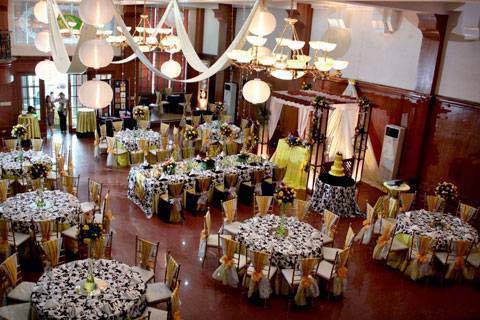 In weddings, love, food, and love for food are all given due importance. It is on this special day that two people exchange vows to love each other for the rest of their days, and so most weddings are followed by grand celebrations to mark the occasion. A highlight of the day is the reception, where the couple and their guests partake in a feast.
CVJ Food Catering's offerings are suitable for special events such as weddings. They provide a wide variety of delectable meals that suit couples with different budgets. Couples may also select from a list of meals to customize their wedding menu.
CVJ Food Catering's off-site service lunch or dinner meals for 100 people is priced at PhP77,000. Couples can choose from an array of dishes such as baked rosemary chicken, baked creamy chicken pesto, beef con champignon, and roast pork with orange marmalade au jus, among others.
ADVERTISEMENT - CONTINUE READING BELOW
Couples may also choose to hold their reception at CVJ Food Catering's expansive clubhouse, which is conveniently located within the metro. For receptions held onsite, rates range from PhP77,000 to PhP85,000 depending on the reception space that the couple chooses. The package features meals for 100 guests. Amenities, decorations, and styling are also part of the package.
For more information on CVJ Food Catering, see their listing here.
Load More Stories