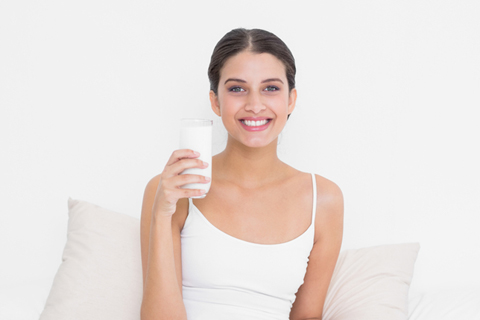 Looking stressed amidst the wedding preparations is the last thing that a blushing bride wants. Before you turn in at night for your beauty sleep, follow an enjoyable regimen that allows you ease the cares of the day. Below are just some things you can include in your nighttime regimen--so you can look and feel beautiful in time for your big day.

Do breathing exercises
Brides-to-be turn into bridezillas when they let stress get the best of them. Planning a wedding can be overwhelming at times, but you should remind yourself that you can pull off a beautiful affair without turning into an unpleasant person. Learn to let go by doing breathing exercises at night. Meditate about the day's events, and then remind yourself that you can conquer the tasks one by one. You may also do some mild stretching or yoga to help you quiet down your body and mind.

ADVERTISEMENT - CONTINUE READING BELOW
Remove makeup
You've heard it many times: no matter how tired you are, don't go to sleep with makeup on. You want your skin to be clear and supple for your wedding, so give your skin extra TLC. Most women swear by the simple regimen of washing, toning, and moisturizing their skin twice a day. Instead of scrubbing stubborn makeup off, use cold cream. Also stock up on moisturizing facial wipes for days that you're really too tired to wash off your makeup. To fully pamper your skin, use a gentle scrub and a mask twice a week.

Drink a tall glass of Athena Milk
We've all heard that beauty starts from within--and in a literal sense that can be true. Maintain healthy skin by nourishing your body with anti-oxidants, Vitamins A, E, and Zinc. All these can be found in a tall glass of Athena, which gives you the benefits of Beautrition--beautiful skin through good nutrition. By drinking Athena before you hit the sack, you can fully enjoy your beauty sleep--and the benefits will surely show in your youthful, glowing skin when you wake up the next morning.
ADVERTISEMENT - CONTINUE READING BELOW
See what your very own Glam Video can look like by viewing the sample video below.
Comments
Load More Stories