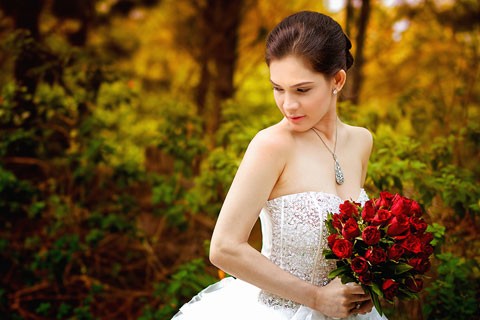 From the moment we are born, we are already creating memories worth immortalizing - milestones such as birthdays, accomplishments such as graduation, and emotional moments such as your first kiss, the proposal, and of course, your wedding.
For Suku Shagdarsuren, owner and main photographer of Stellar Shots Photography, it's occasions such as these that inspire him to capture details of perfect moments that will tell the story of one's special day.
"I am in the business of making people happy," says Suku, whose style is a combination of photojournalism and contemporary portraiture.
His foray into weddings, engagements, and family portraits stemmed from his passion in photography which he discovered when he was in college. Fascinated by portrait photography, Suku decided to turn his dream job into reality and has been shooting almost every special occasion imaginable.
Every beginning is worth celebrating, and the beginning of a new chapter in the couple's lives must also be perfect, right from the start. Which is why Suku believes in creating personalized experiences for his clients from the very beginning.
ADVERTISEMENT - CONTINUE READING BELOW
Each wedding is new, each occasion is a beginning, and Suku sees every moment unfolding with a fresh perspective each time. "I shoot the way I see the world," he says. "As an artist, I love being able to create an image the way I envisioned it." And with each new vision captured, his clients are sure to enjoy personalized and unique photos for years to come.
CONTINUE READING BELOW
Recommended Videos
For more details on Stellar Shots Photography, click here to view their directory listing.

Comments
Load More Stories