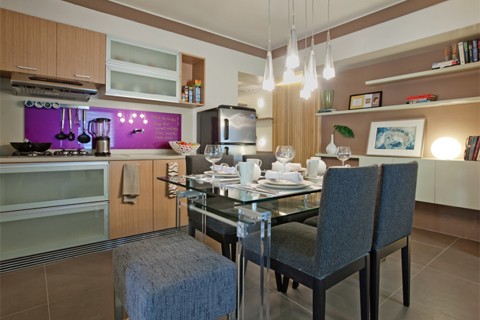 Most couples wish to move into their own space after their wedding. After all, nothing says "happily ever after" quite like turning a house into your and your husband's home.

While couples dream of having a place to call their own, some don't get to fulfill that vision because they feel that buying a condo unit is overwhelming. Below, we share--and break--some myths about buying your first home. Because the truth is, the experience shouldn't be scary as people perceive it to be.

You'll have to make do with a cramped space
Some people feel they won't get their money's worth when they buy a condo because they're under the impression that condo units are small and cramped spaces. If you're looking into buying a condo unit, explore Avida's properties, which feature naturally illuminated and well ventilated units. Each floor also has fewer units, making the development less dense. This also means that there will be fewer residents sharing the common areas.

ADVERTISEMENT - CONTINUE READING BELOW
You'll have to shoulder a hefty price tag for ample amenities
A condo unit may come with built-in amenities to make your life easier. Choose a reputable condo developer, who will allow you to enjoy well thought-out features and amenities that you will allow you to bond with family and friends or relax after a long day at work. Avida's amenities are ensured to be operationally sustainable to make for reasonable association dues.
You'll have to settle for units in inconvenient places
Some couples might feel that easily accessible and secure spaces in key cities are all already taken. However, with Avida properties that continue to be established in strategic locations, you and your husband will surely find a property that would allow you to fulfill professional and personal engagements with ease.
You can't afford it yet
Couples may be under the impression that buying a condo unit is something that they have to put off until later in life because they can't afford to purchase property just yet. You'll be delighted to know that Avida offers different financing plans and easy payment terms for their properties--and so living happily ever after really starts after you exchange "I do's."
ADVERTISEMENT - CONTINUE READING BELOW
To find a condo unit that you can easily call home, click here.

For more information on Avida's condominiums in the Philippines, visit avidaland.com or call (632) 848 5200.
Comments
Load More Stories